Telling a new
Story
Let's tell a new story, away from the old stories that no longer  serve us. And let's do it together. Because 'alone' no longer works on this planet. And quite honestly it has never really worked. But everything starts with me and you, and within us!
Claudia Shkatov
Mentor of a New Time
After many years in international corporate business, I reached a point where I consciously stepped out of everything that made up my old working life. Instead, I entered my inner world.
Here I found amazing things – for example, that our mind manages complex amounts of data by
'zipping' them as stories, making them more compact. Then, depending on our imprints and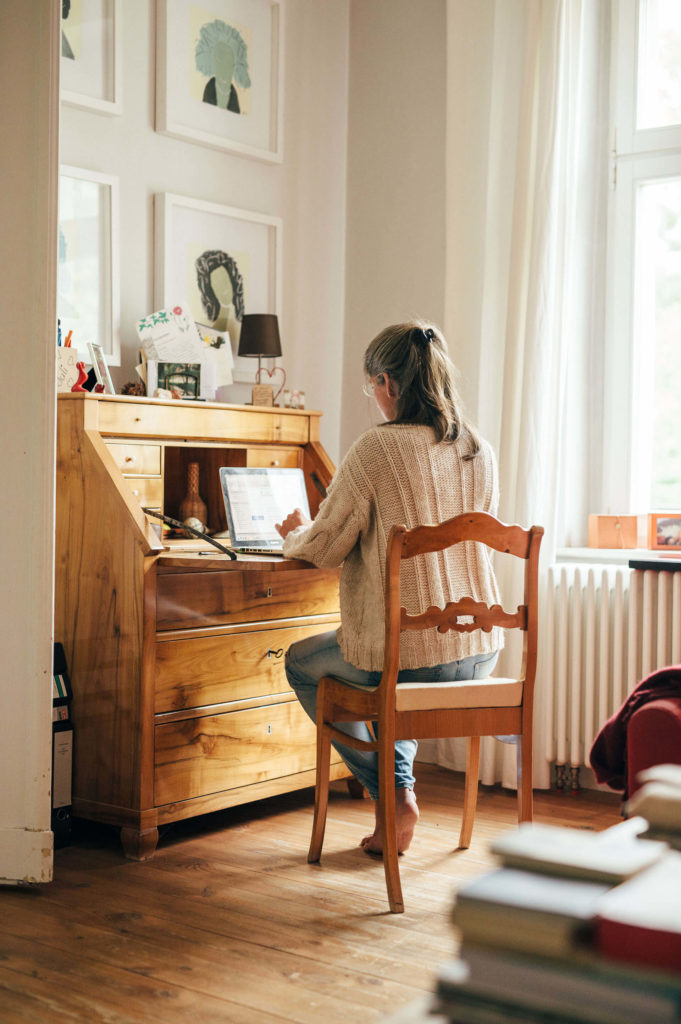 belief patterns it chooses the genre. The result is our life cinema.
The good news is: We are so much more than our minds!
And this is where our new story begins. It tells of the connection between our hearts and an intelligence beyond the mind – an intelligence that opens up to us once we pause in our busyness and go within.
It is my passion and gift to unlock your conscious access to this intelligence and to widen your view for new perspectives on your life, work and relationships. Your 70,000 thoughts per day create your reality. I'll show you how to make them work for instead of against you.
It's time for your new story. Let's welcome it!
What I Do
Discover With Me
I walk awake people safely across essential thresholds in their private and professional lives – into a New Story & a New Age.
The conversation with you was the most important conversation of my life!
I'm feeling fantastic. Working with you has brought a lot into shape. I think I feel really at home for the first time in my life and without a specific place.
Claudia, chapeau, you super intuitive being! What the heck is coming forth through you! You are brilliant! Keep thinking about our session all the time. So to the point. You recognized my soul and made me aware of it! Everything feels completely right, and I am so grateful to you!
Claudia is brilliant, wise and sensitive. Working with her enriches me, my team and my family in many ways. Spasibo ogromnoe!!!
You're the only one who gets me and speaks a language that I understand. And everything you say is just so true, knowing and coherent.
In Claudia I found the perfect guide: emphatic, clear and blessed with wonderful intuition. I'm looking forward to more!
Claudia is a master of connection with a very fine sense of what happens in and between people. And she asks the right questions!
I walk my authentic path. And Claudia supports me with it. I often find out surprising things through her, and I understand how strong and unique I am. That gives me a lot of courage!
So beautiful to have you by my side, Claudia! In this big process with your heart, your kindness, your tuneful voice and your tender to energetic expression. Your seeing and feeling me 🙂
Claudia creates a space in which what is there or what needs to be dealt with reveals itself naturally and clearly. This simplicity took away all pressure and expectation. And then came the 'Aha' moments …
Claudia, talking to you helped me so much! Finally I feel the happiness, confidence and above all that trust again, that I had been missing for so long! My perspective changed, and I know things will be easier now!
With her amazing presence, Claudia is able to create a space of openness in which new perspectives and paths arise for me again and again. I experience with awe and fascination that it is especially the small impulses out of the silence that open my doors, and that it also works very well with you virtually. Thank you, Claudia!
The time has come now for the whole planet to send out devoted, courageous individuals and teams to sit in the silence and wisdom of the wild nature in order to receive answers to the elemental questions of our time.
Karoo Desert – South Africa: 03.-12.03.23
Get to know more
About me
The only story I ever wanted to write was a love story. And regardless of what I did on the outside, all that really mattered to me was to feel connection and to love. And yet it took me quite a while to realize this in all its consequences, and to start opening up to true connection and love in myself, in my life, in my work and in all my relationships.
So I first learned languages and studied business administration, built up the subsidiary of an international recruiting company in Moscow and experienced exciting years as a Human Resources Manager and Change Manager in the IT industry in Germany.
I also fulfilled a long-cherished dream by founding my own corporate partner agency for German and Russian SMEs in Berlin. I fell head over heels in love with a Russian man who became my husband. And together we brought three wonderful sons into the world. Russia became my second home. And everywhere I did what I love: I inspired and created connection.
At the same time, in business and in private, I experienced how we people can celebrate the greatest successes with each other, only to knock each other off a little later. And something in me just knew that there was so much more waiting for me and all of us in regard to connection.
Finally, I consciously stepped out of everything. I experienced a radical change in perspective and began to rediscover myself and the world from scratch.
Today I use my love, knowledge, skills and experience to communicate that a new story is possible for all of us.
And each and every one of us is destined to play a leading role in it.
Credentials:
M.A. in Business Management
NLP Master
Theta Healing Master
International Holistic Counselor (WorkingWithPeople)
Managing Partner, International Young Leadership Recruitment, Moscow
Human Resources Manager, Information & Communication Technology Industry, Berlin
Change & Communication Manager, Information & Communication Technology Industry, Berlin
Own agency for medium-sized company partnerships Germany/Russia, Berlin
Own coaching practice since 2010