Soul Quest Retreats
South Africa
Your heart knows the way
always
Since I was a child, I dreamed of a path that would lead us all into true connection and peace with ourselves. And as I love shortcuts and simplicity, life led me to such a simple shortcut in the spring of 2019. In the wilderness of the South African Karoo desert, I found a path that can save years of searching and misdirection for those who truly want this.
I invite you to come and walk this path with me. It will teach you, as it has taught me, to let go again and again, and to trust in something greater than yourself. It will give you an ever-present, safe inner compass as well as deep roots to rely on. And back home, Africa with its magic and clarity will sit beside you on your couch forever.
Today, we stand together at a threshold. Our old world no longer supports us, and we feel a longing for something new that does. People from all walks of life and all ages around the globe are stepping up to provide answers to the most pressing questions of our existence. The Soul Quest is a path for these people. For awake people who want to make a difference. People who are on the verge of a threshold themselves. People who stand for a generosity of the heart. People who actively share themselves and who know, that together we can create a new story of a better world.
The Soul Quest is a journey right into the heart of life, and it connects you to what you long and what you breathe for. It unites worlds that have long seemed separate and, in truth, are one.
"The future belongs to those who can see it."
– Joseph Rotblat
I am so damn happy that I joined the Quest! It was the journey of my life. My work, my relationships, … everything flows now 🙂
It was a journey that connected me with myself, a journey to the source and the essence of life! Powerful and abundant beyond measures! Thank you from all my heart!!!
The Quest grounded and centered me in a very sustainable way. Ever since, I experience changes in my private and in my professional life, that I had not thought possible before.
Whats awaits you
and longs for you
1.

The Soul Quest is a 10-day journey into the wilderness of our Earth, our souls and our bodies. It is a path that lays an irrevocable foundation for effectiveness and positive change in your life.

2.

You re-connect and ground yourself deeply with and in the Earth and re-experience our interconnectedness.

3.

You connect with your body, your inner guidance system, your soul path and passion.

4.

You ask your questions to existence and receive answers.

5.

You develop a clear trust in yourself and life.
6.

You make peace with your inner critic and uncover the treasures hidden under the claws of your inner dragons.

7.

You become 100% present to what is needed in every moment.

8.

You learn how to be in silence in times of darkness and not knowing, to quiet your mind and to listen to and follow your higher intelligence.

9.

You begin perceiving your body and the Earth as your home and others as family.

10.

You stake your claim for the life you want to live and the world you want to see.
---
Relax
You land in Cape Town. At the airport our driver will meet you and bring you to our home for the first three days. Here Claudia, Theo, Gail + Sophie will welcome you with breakfast, lunch, tea or supper depending on your arrival time. Today you have time to arrive, relax, eat, rest or simply refresh yourself in the pool. You can also book different massages, breathing and healing sessions in advance and have time and space to acquaint yourself with your surroundings. We will introduce you to the program of the coming days and end the day with a walk on one of Cape Town's beautiful long beaches.
If you have not yet started journaling, this is the time to do so. The written reflection of your outer and inner experiences will guide you throughout your journey and records your clarification, awareness and alignment as they happen.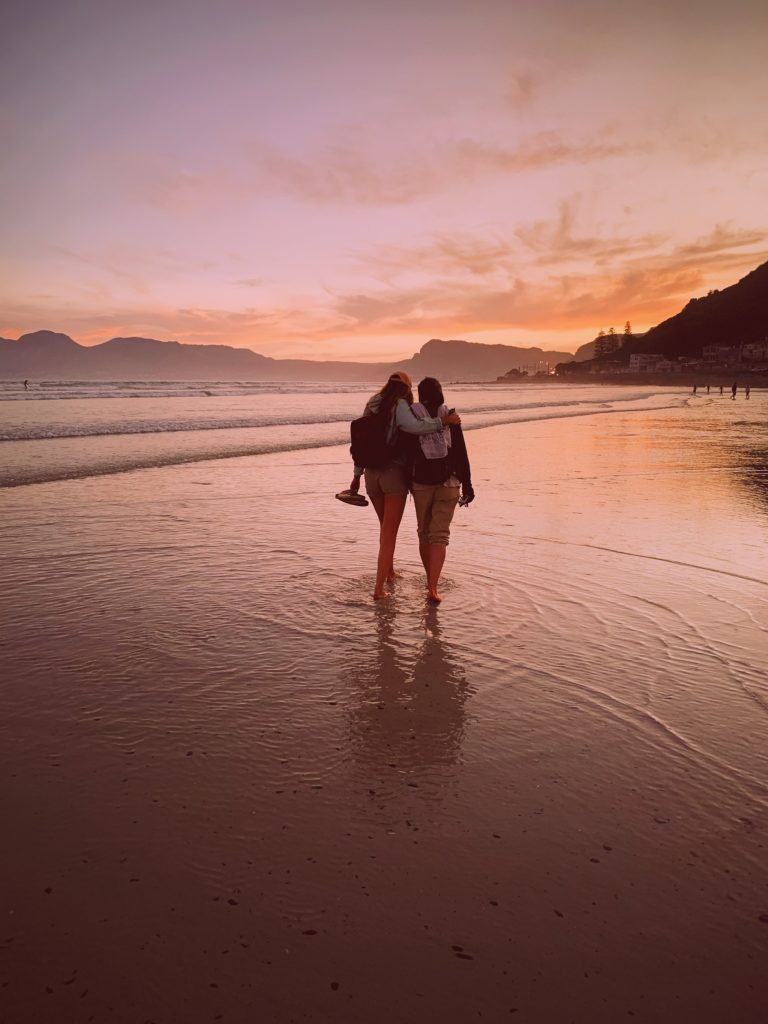 Inspiration & discovery
This day is all about your connection with yourself and the new. We will meditate, have a delicious breakfast and start our time together in Africa with a kick-off seminar.
In the afternoon we will go on a scenic drive along the coast and the foothills of Table Mountain. Now you can widen your view for Cape Town and South Africa and take in new perspectives.
The late afternoon and evening are again dedicated to relaxation, nourishment, meditation and journaling.
You can also book massages, breathing and healing sessions for this evening, either in advance or on the day.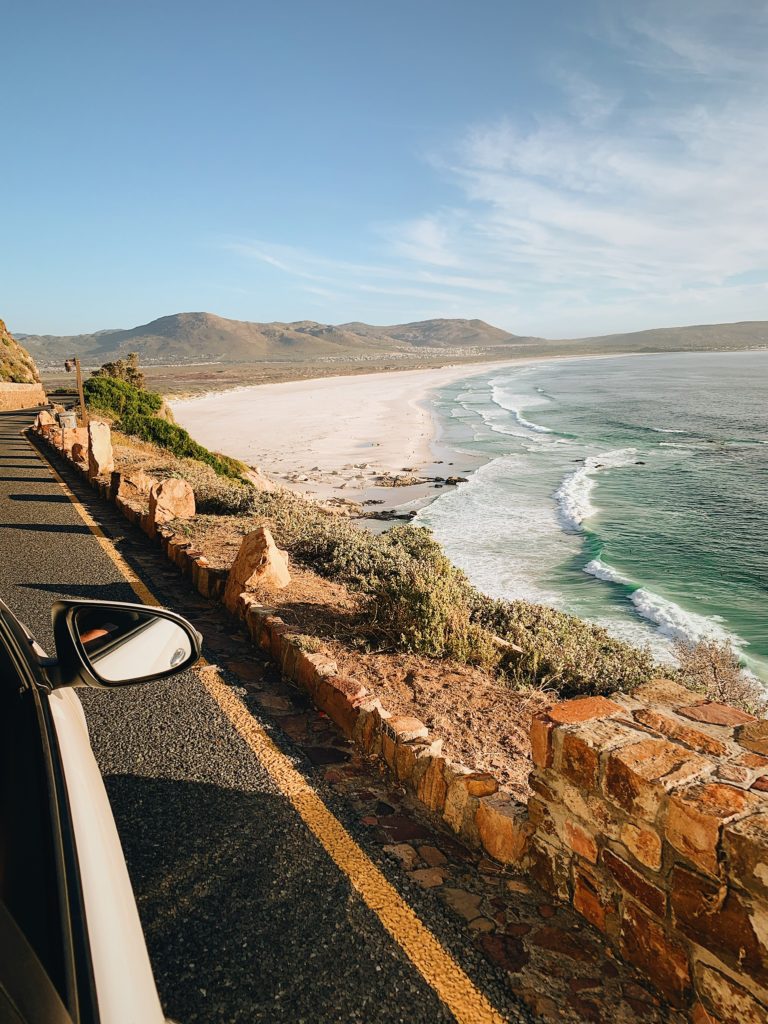 Engage more deeply with the wilderness experience ahead.
Your third day is the day before crossing into the wilderness. With an early morning guided cold water immersion in the natural marine ponds of Cape Town, you will have the opportunity to engage in a very special experience for body and mind.
We start with a delicious breakfast. And given a clear sky, we will make our way to the famous Table Mountain and ascend by gondola. On the summit, with a unique view of Cape Town and the Atlantic Ocean, we will meditate together and ask for the support of the world's oldest mountain for your intention and vision of this journey.
Afterwards we will enjoy some great local food in one of the wonderful restaurants of Cape Town. The evening is again dedicated to your relaxation and centering. Appointments for body, healing and energy work can be booked in advance. Journaling before sleep. And close your eyes!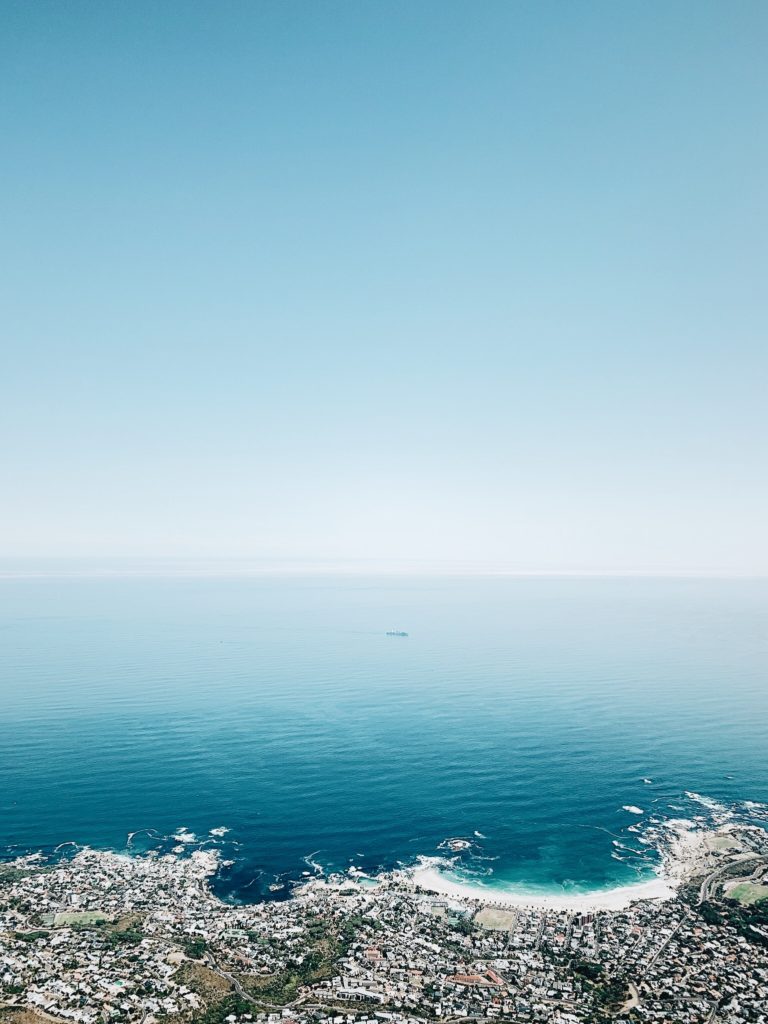 Accepting the challenge
Today we will be picked up by our Wilderness Guides at 7:00 am. You can either have breakfast beforehand or have an early tea and take a small picnic for the drive.
On the way over the Karoo desert we will get an introduction to the magnificent nature that awaits us in our camp at the magical Anysberg. There we will be welcomed with soul food and by a stillness of nature that you will never forget.
Afterwards you will have time to unpack and settle into your tent before Zuzanka & Lolla give an introduction and invite us to our first workshop and hike into the wilderness. We end the day with dinner under the stars. Journaling and eyes closed ;-).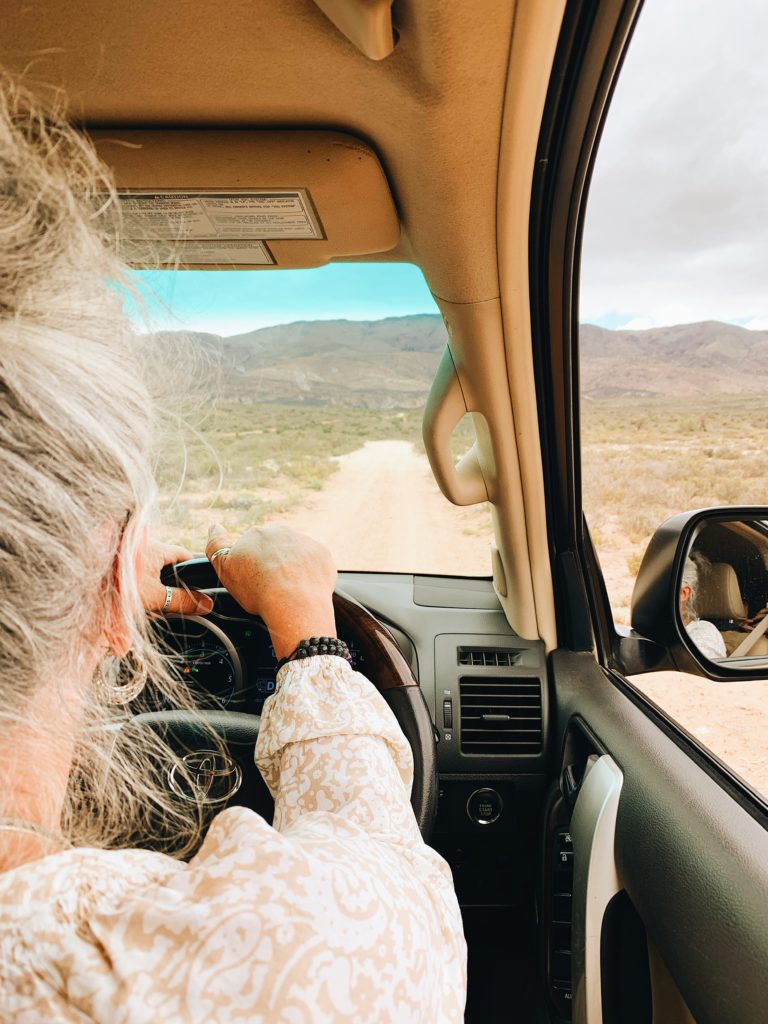 Drop & Find
 Zuzanka will wake us up with special sounds of music that you will surely love. After breakfast we will have our first morning seminar and a meditation with Zuzanka and Lolla. The seminar will prepare for the next hike and today's workshop.
The central theme of the day is setting your intention and the attunement to your solo day in the wilderness. In nature you will be guided through the different phases of your life, past, present and future.
We will end the day with a light dinner and if you like, a wonderful shower under the stars. (Of course you can also choose the privacy of an indoor shower).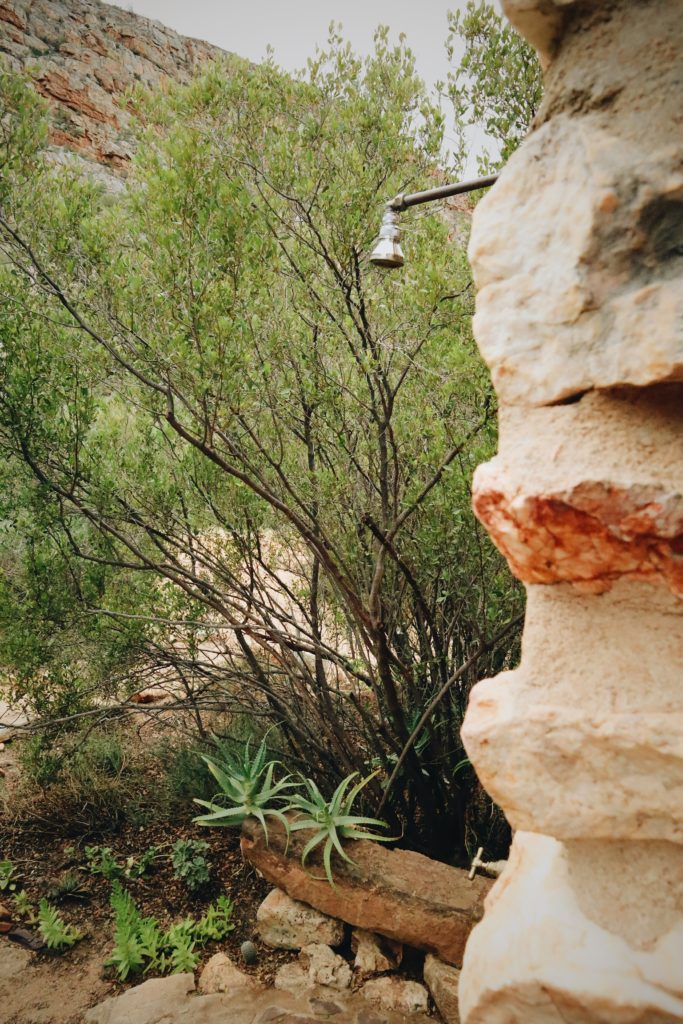 Trust & Receive
Today is your solo day that you will spend completely for you and with you in the wilderness. And you will fast until the evening. Therefore we are having only a morning tea for breakfast. This way your body can fully adjust to the upcoming inner experiences.
Equipped with plenty of drinking water, sunscreen and your notebook, you will begin the most important hike of this trip and have your solo experience.
Zuzanka and Lolla walk us into the vast spaces of the desert and also lead us back to the camp. After the experiences of this day, which cannot be sufficiently described in words, many people feel the need to sleep outside. And witnessing the Karoo night sky with its billions of stars  just makes you want to fall down on your knees and pray.
This may be the only day of your trip when you don't want to journal in the evening….
Reflection & Recognition
You start the day with breakfast and the morning session  followed by a meditation and a farewell ritual. Today is all about going deeper into everything you found, experienced and received the day before.
This is a time for realizations to sink in. Maybe decisions or plans are maturing within you. Maybe you just need to sit in silence, in awe at your experience, deeply touched.
Often on this last day in the wilderness we are given surprising, special and very deep experiences.
We will have lunch and an early dinner at the camp that day. After dinner, we set off towards our cottage in the Franschhoek vineyards. Here lies our oasis for the third stage of your journey, a gentle integration time, that prepares you for the transition into your everyday life.
For those who will be hungry again later, there will be a small bedtime snack on arrival at our beautiful final destination. Journaling and Sleeping!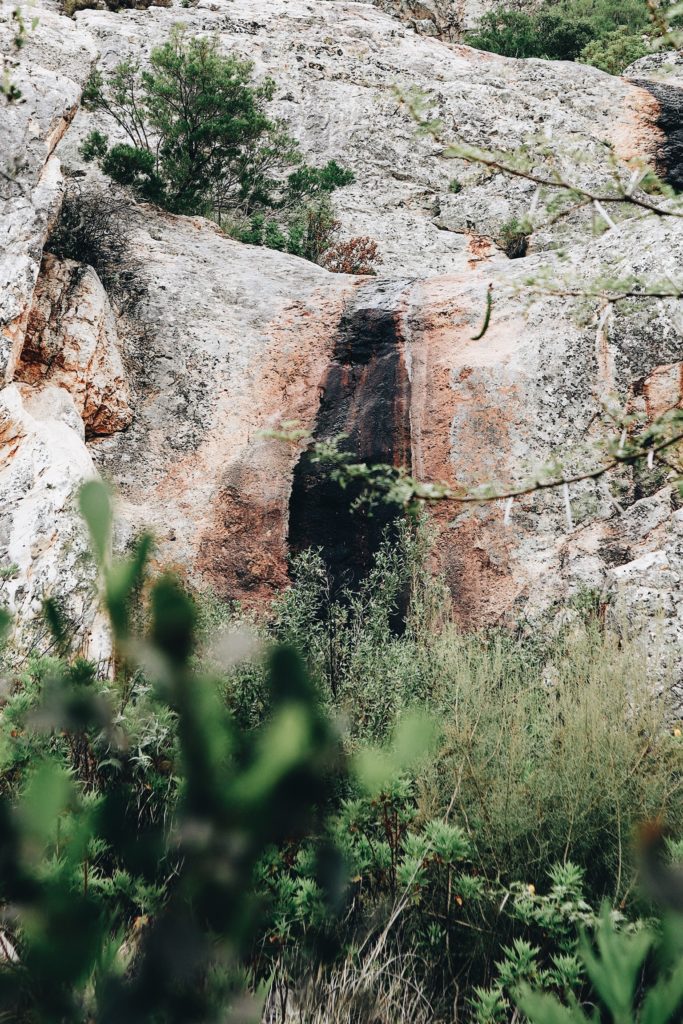 Integrate & Connect
Today, right after breakfast, our South African colleague Lesley takes us on an extraordinary and playful two-hour journey of anchoring and integration. This afternoon is entirely dedicated to integrating what we have experienced into body, mind and spirit.
There are again optional healing, movement and reflection sessions for you to choose from and book in advance. Sophie will spoil us with her wonderful cuisine. And of course the sun, the moon, the stars, the water, the earth and the entire plant, stone and animal kingdoms are there to support you in this sensitive phase.
In the early evening we will be guests at a unique soirée of connection, where people from all walks of life from in and around Cape Town will share their stories with us. This evening will give you the opportunity to get back in touch with the outside world, gently and from your heart. It is about heart opening, widening horizons, creativity, magic, new stories and co-creation at its best.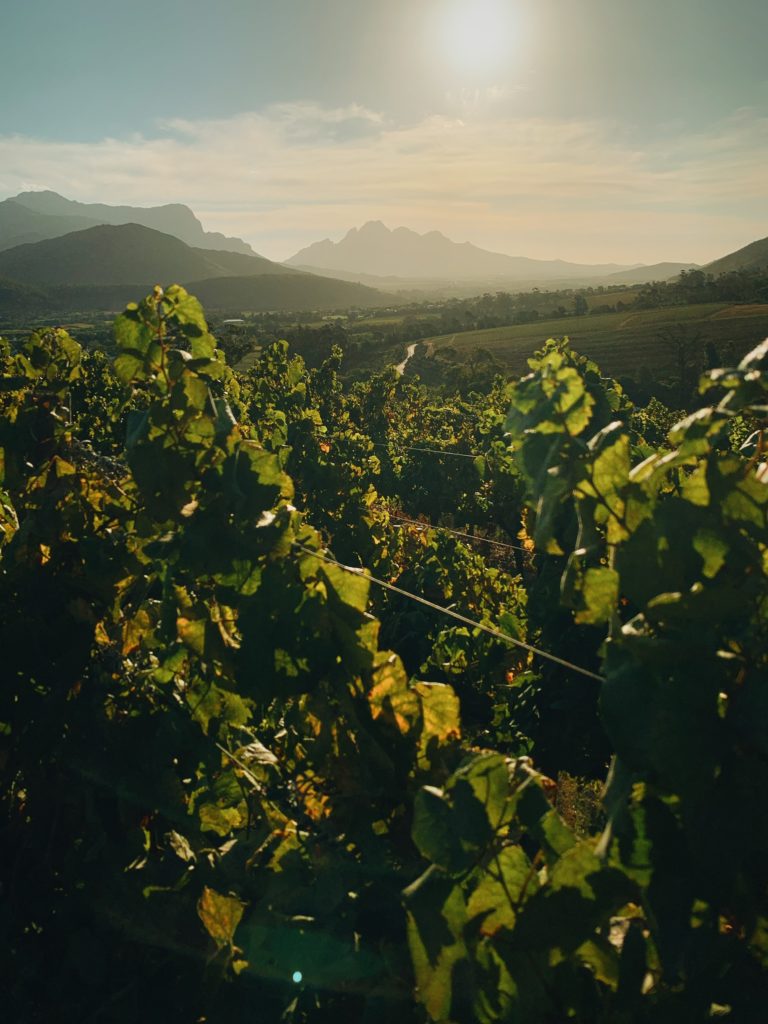 Letting go & arriving anew
Today you can let the smell of breakfast slowly tickle you awake. Then Claudia and Gail invite you to the morning meditation.
This last day is also about integrating what we have experienced and letting go of what is no longer needed. The afternoon offers space for body and energy work or simply for relaxing and journaling.
And we will have our closing seminar together.
Many people experience this day as a moment of timelessness. You move between worlds and know that you are still you and yet completely new.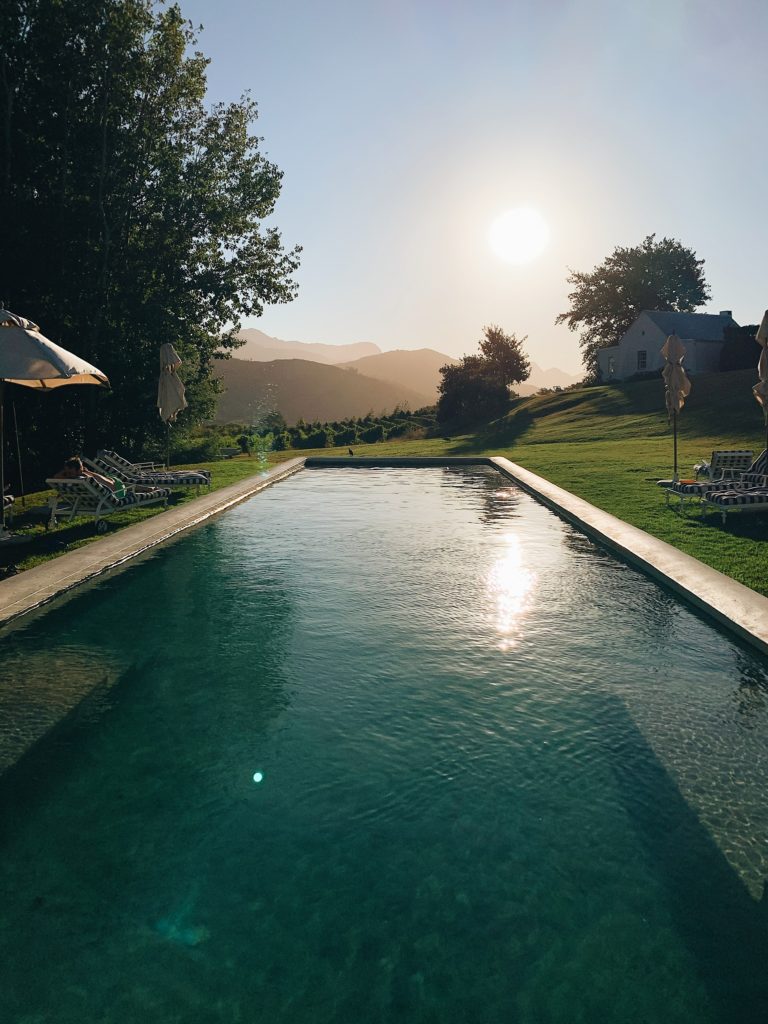 Hugs & Kisses
You prepare yourself with a delicious breakfast from Sophie for your return flight and say goodbye…
We will arrange an individual transfer to the airport for you or a shared cab for all those departing at similar times.
And know this: You can leave Africa, but Africa will never leave you!
"Where we had to travel outwards we shall come to the center of our own existence. And where we had thought to be alone we shall be with all the world."
– Joseph Campbell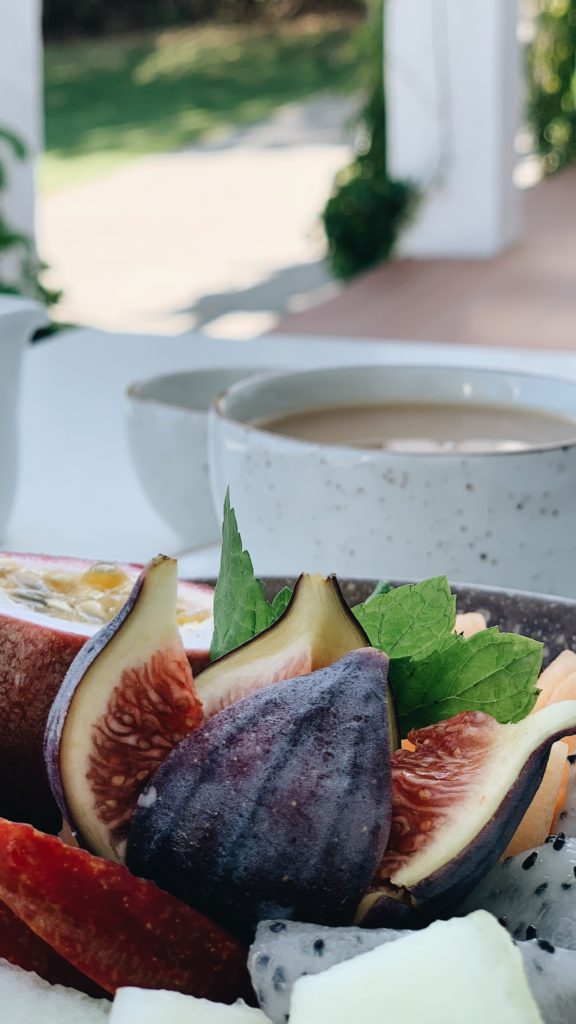 ---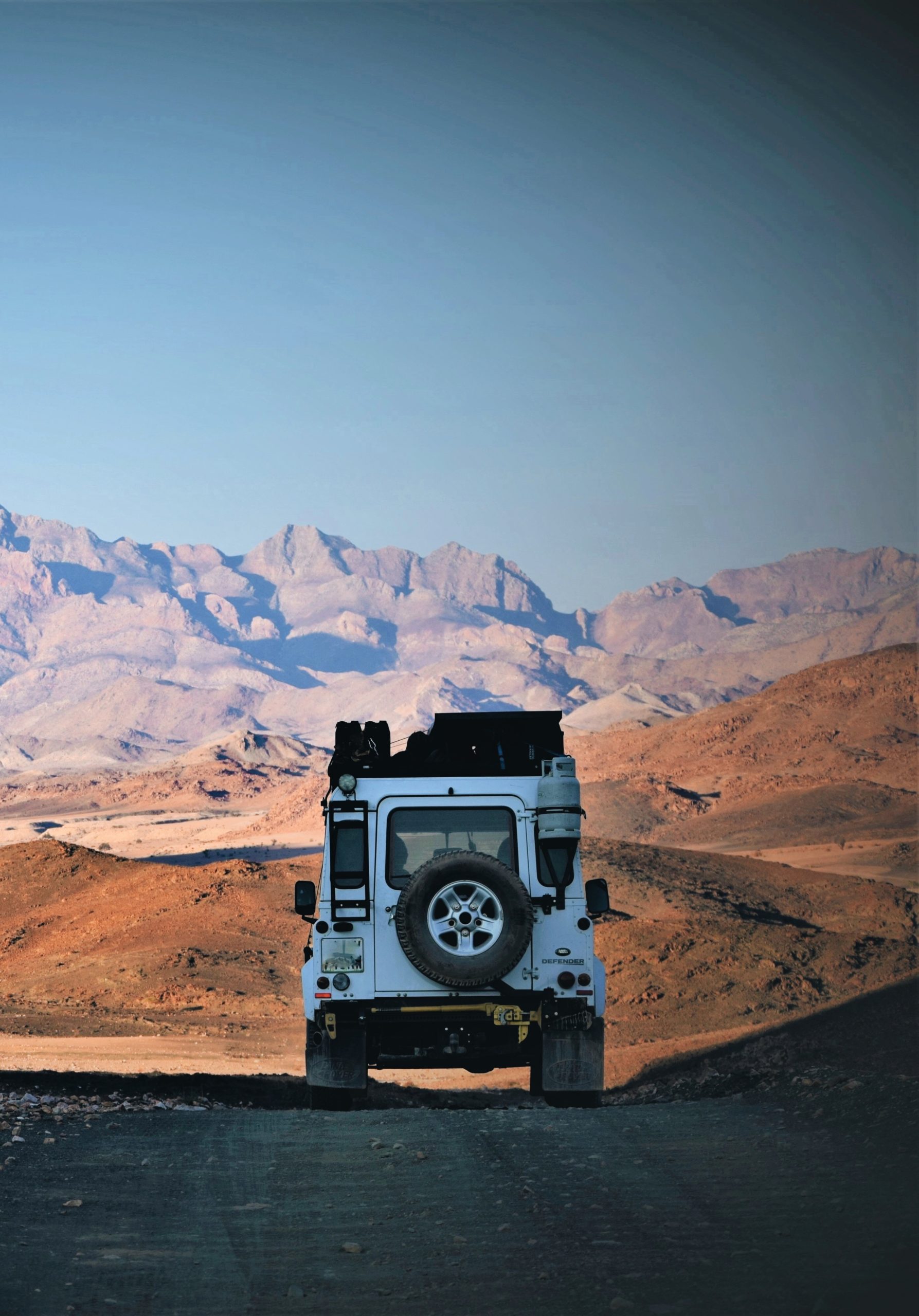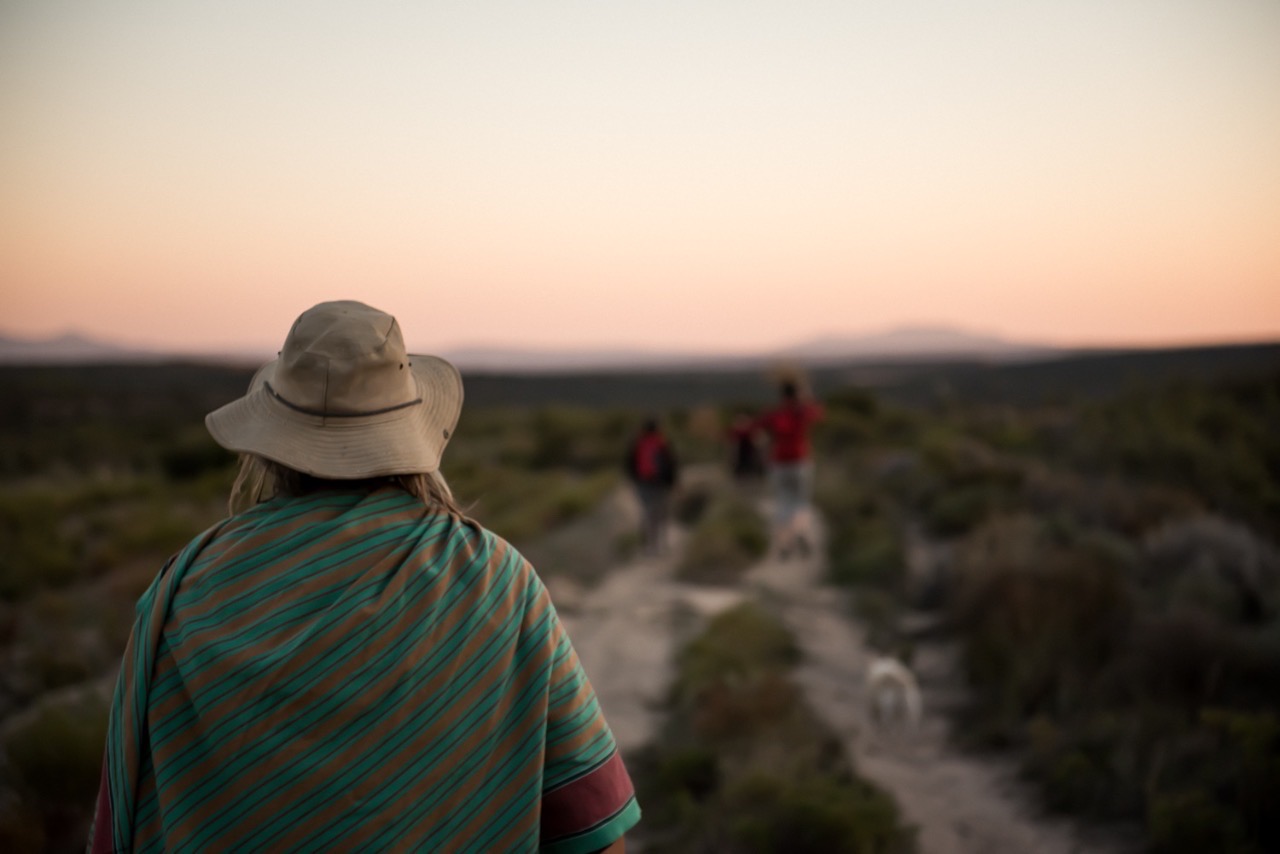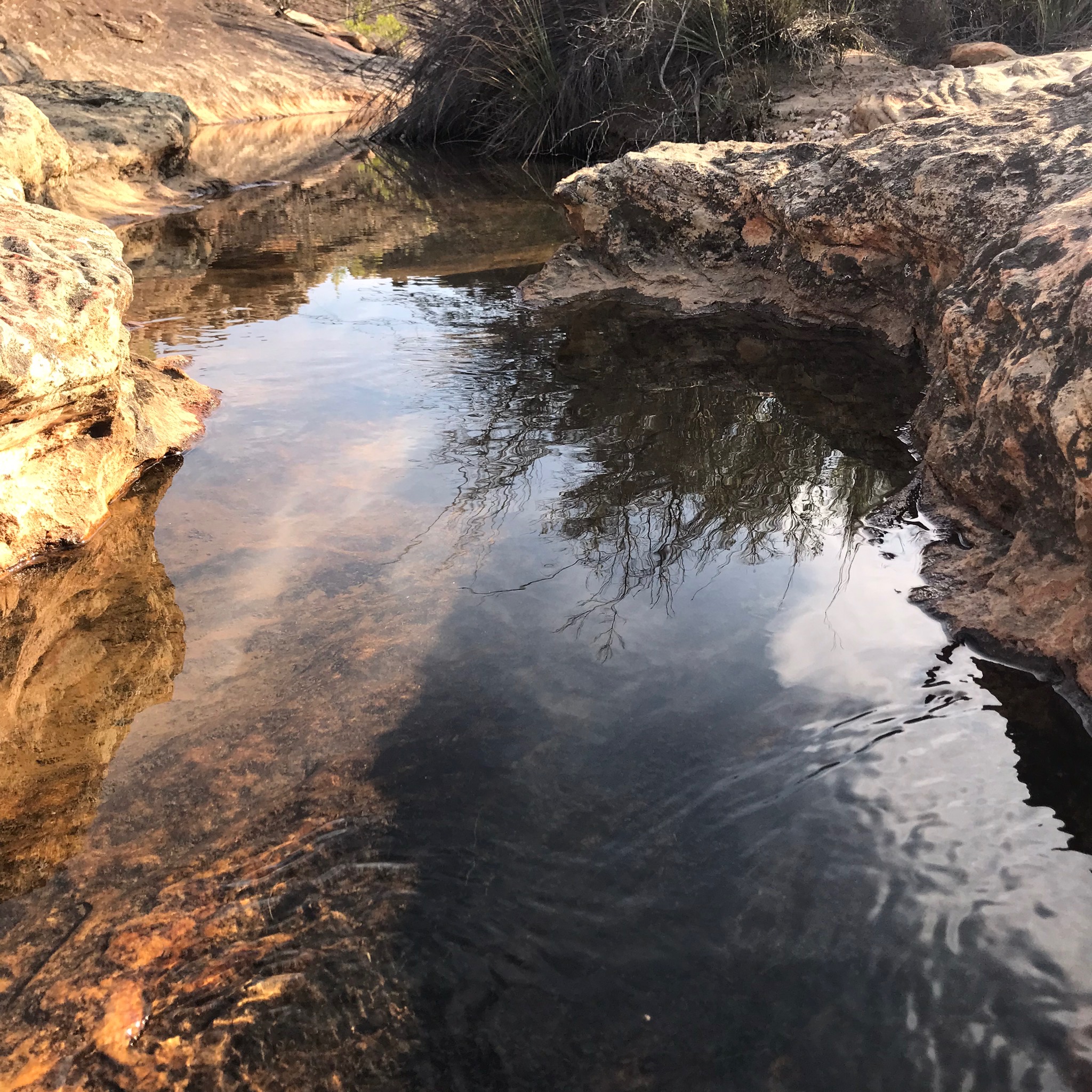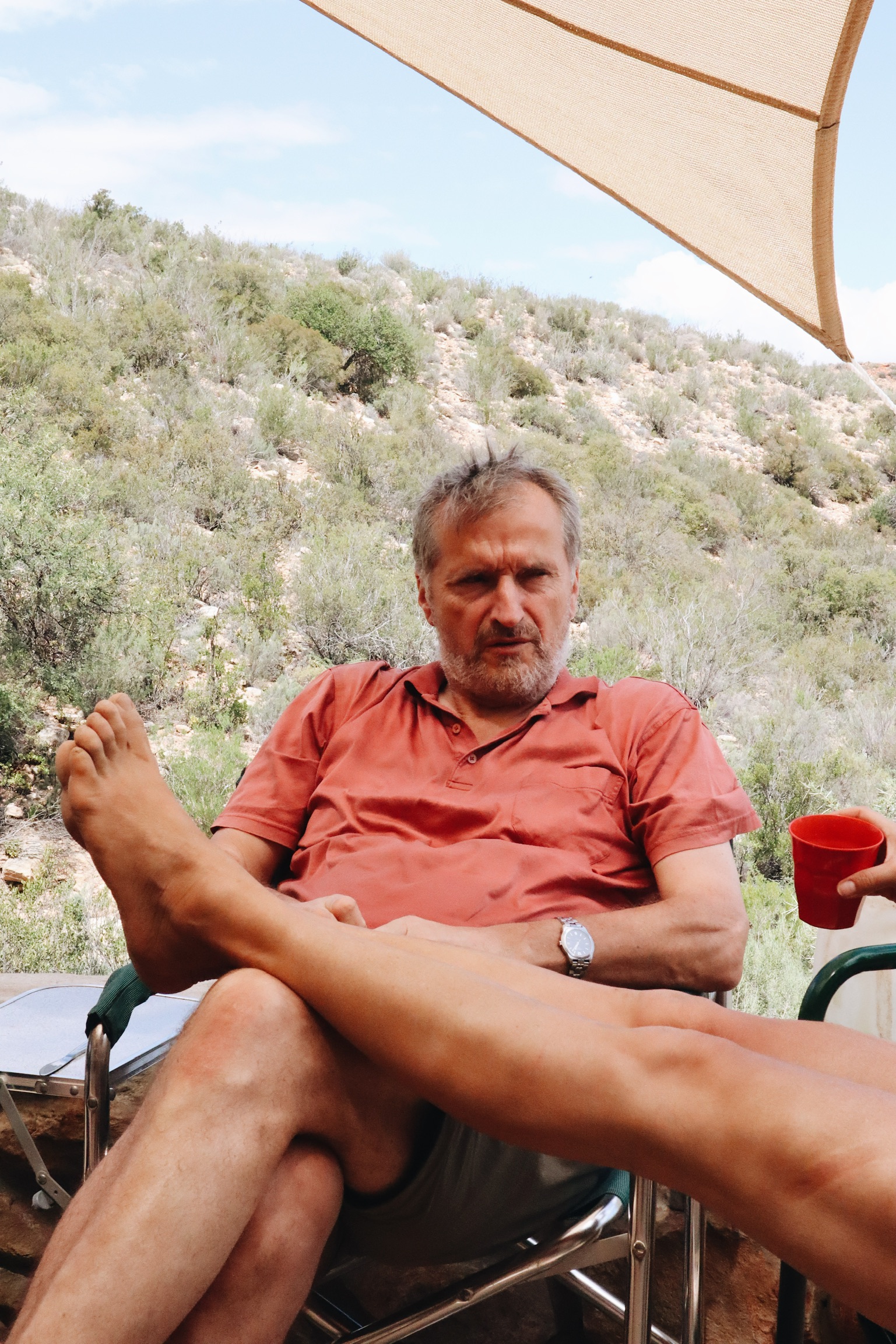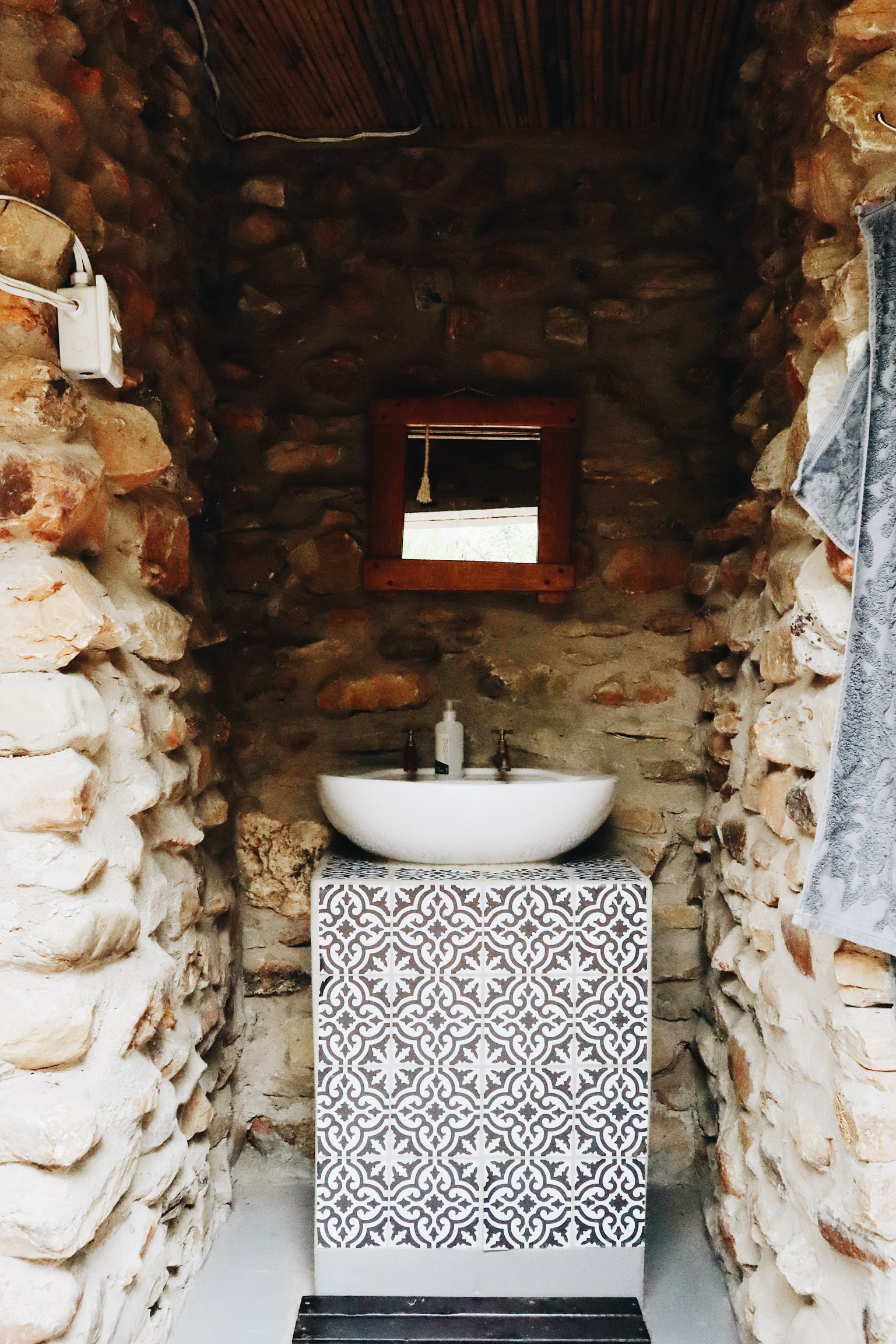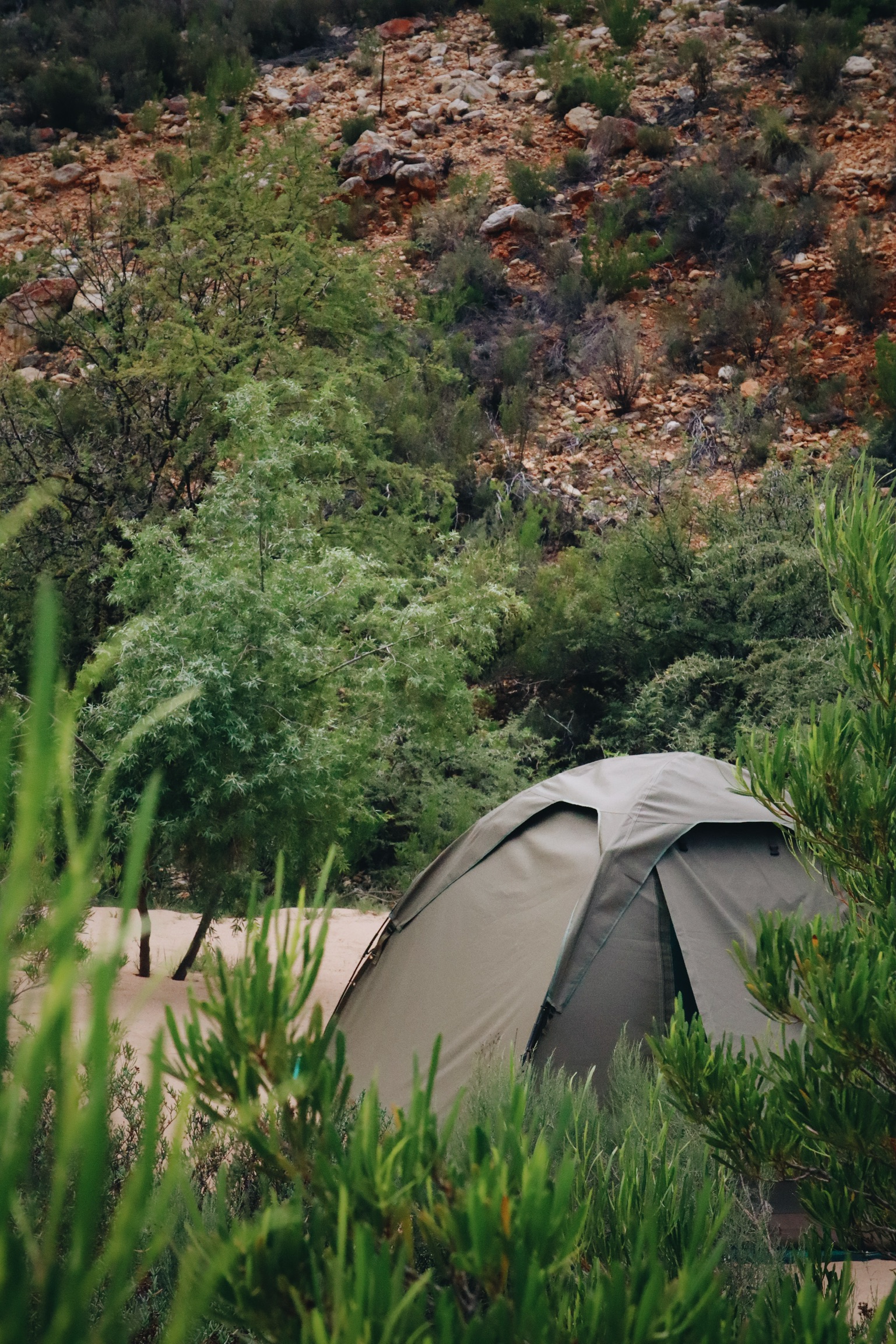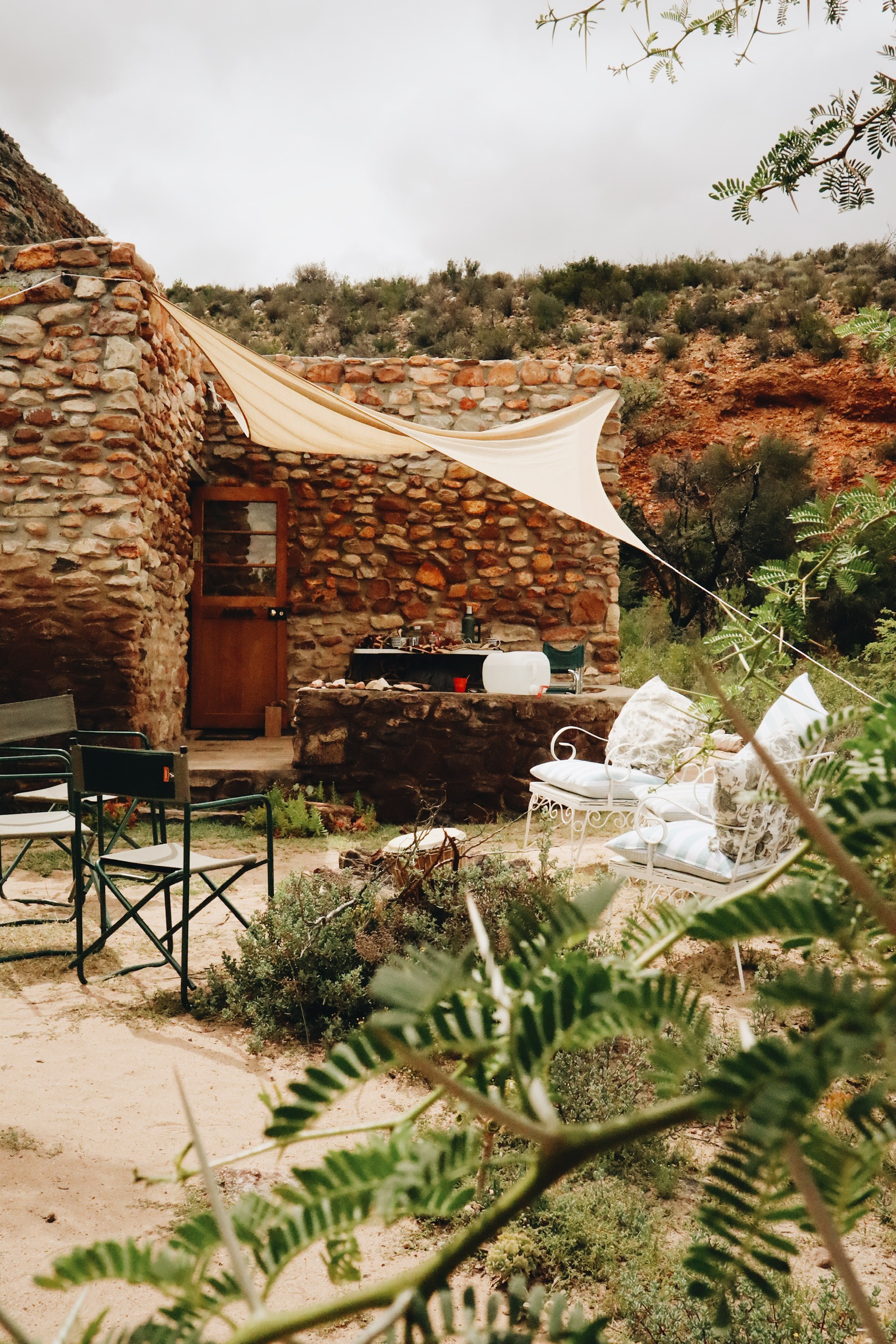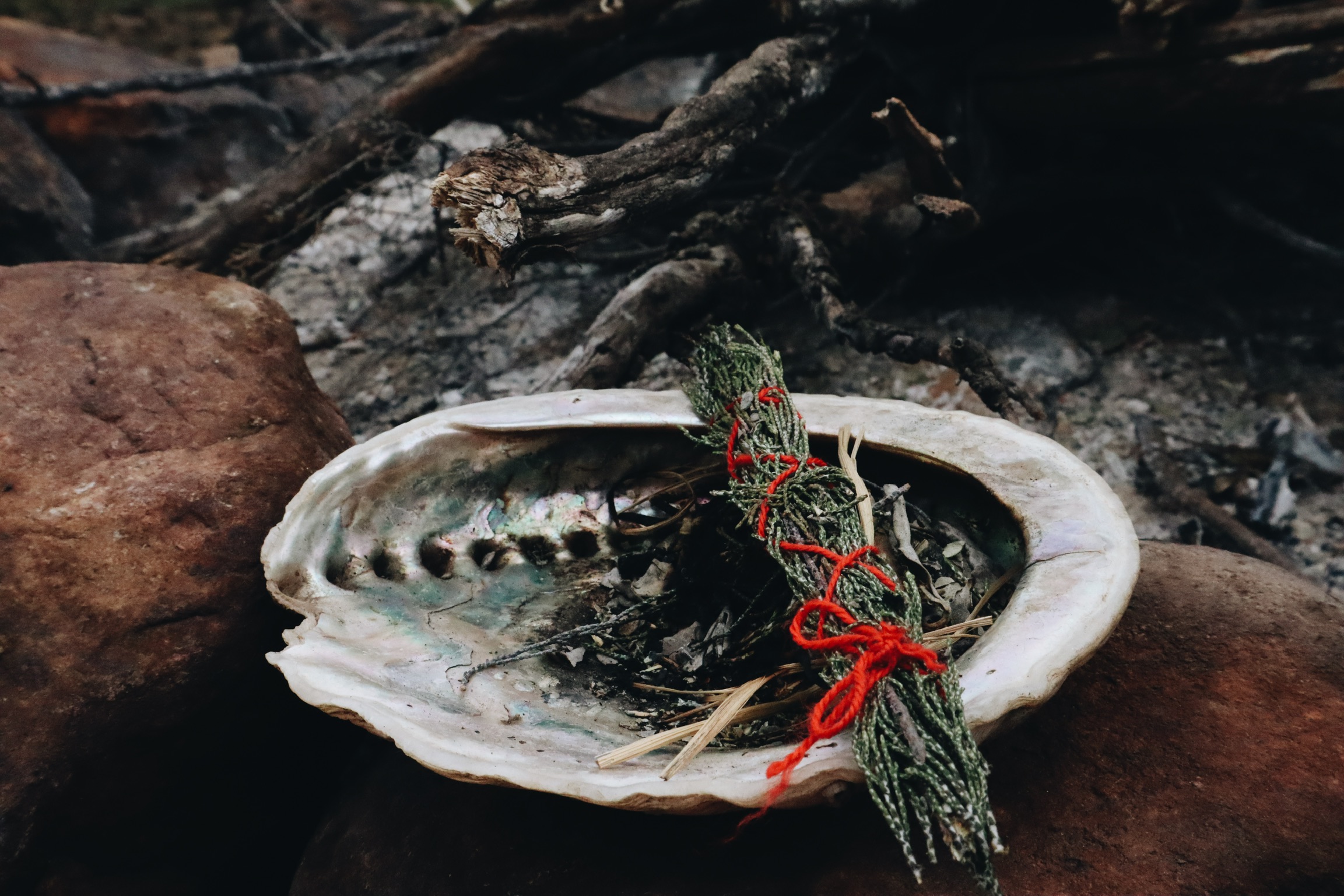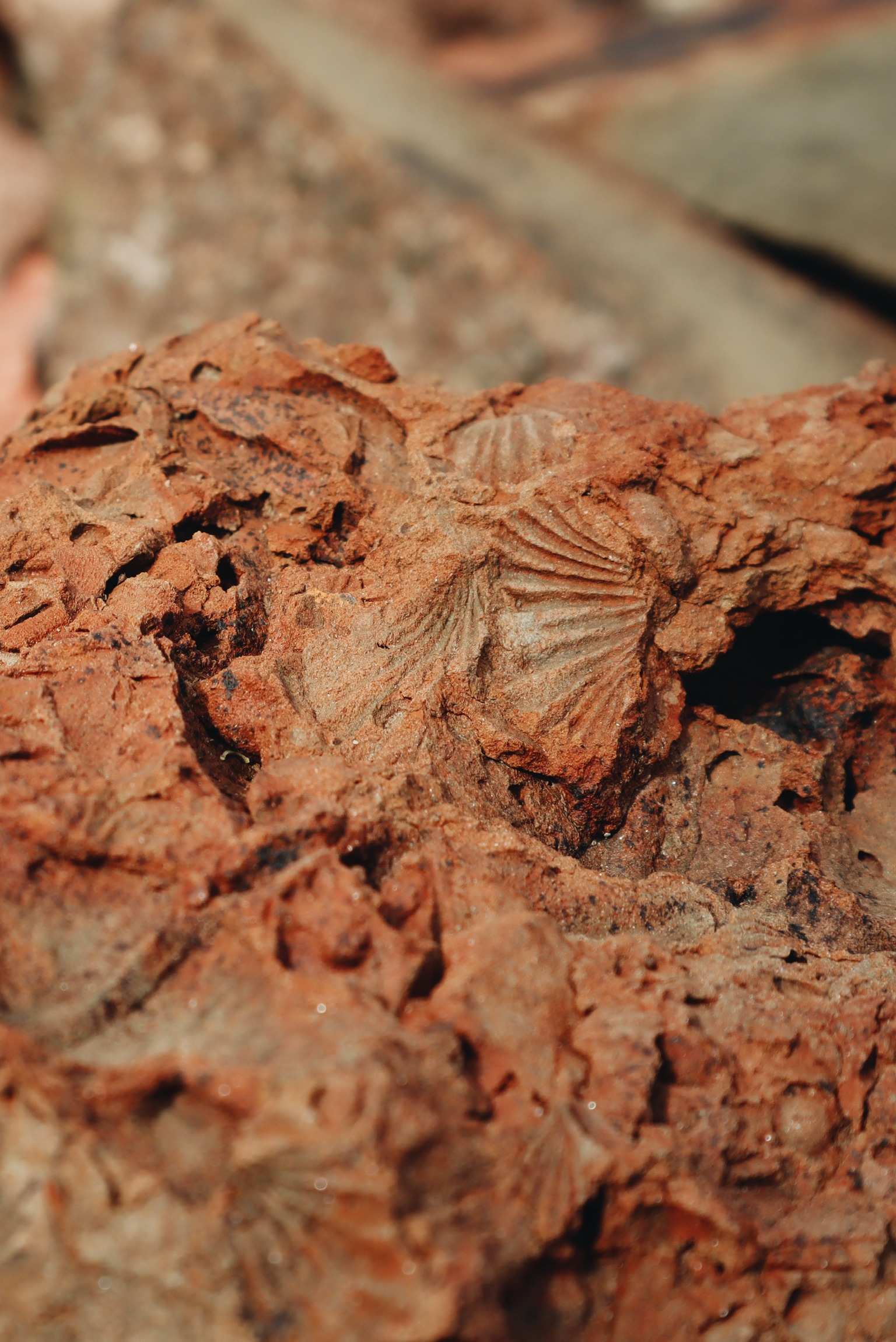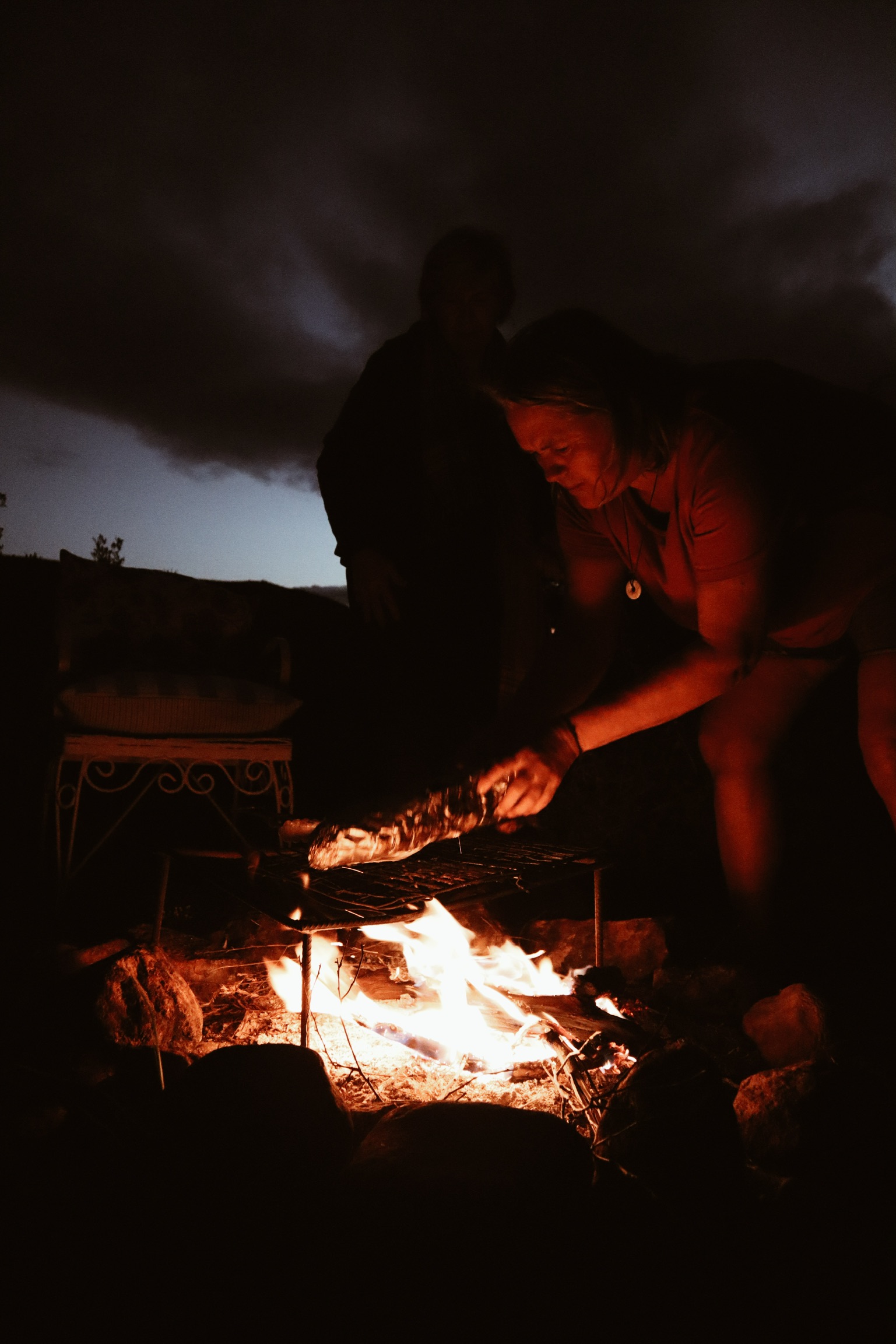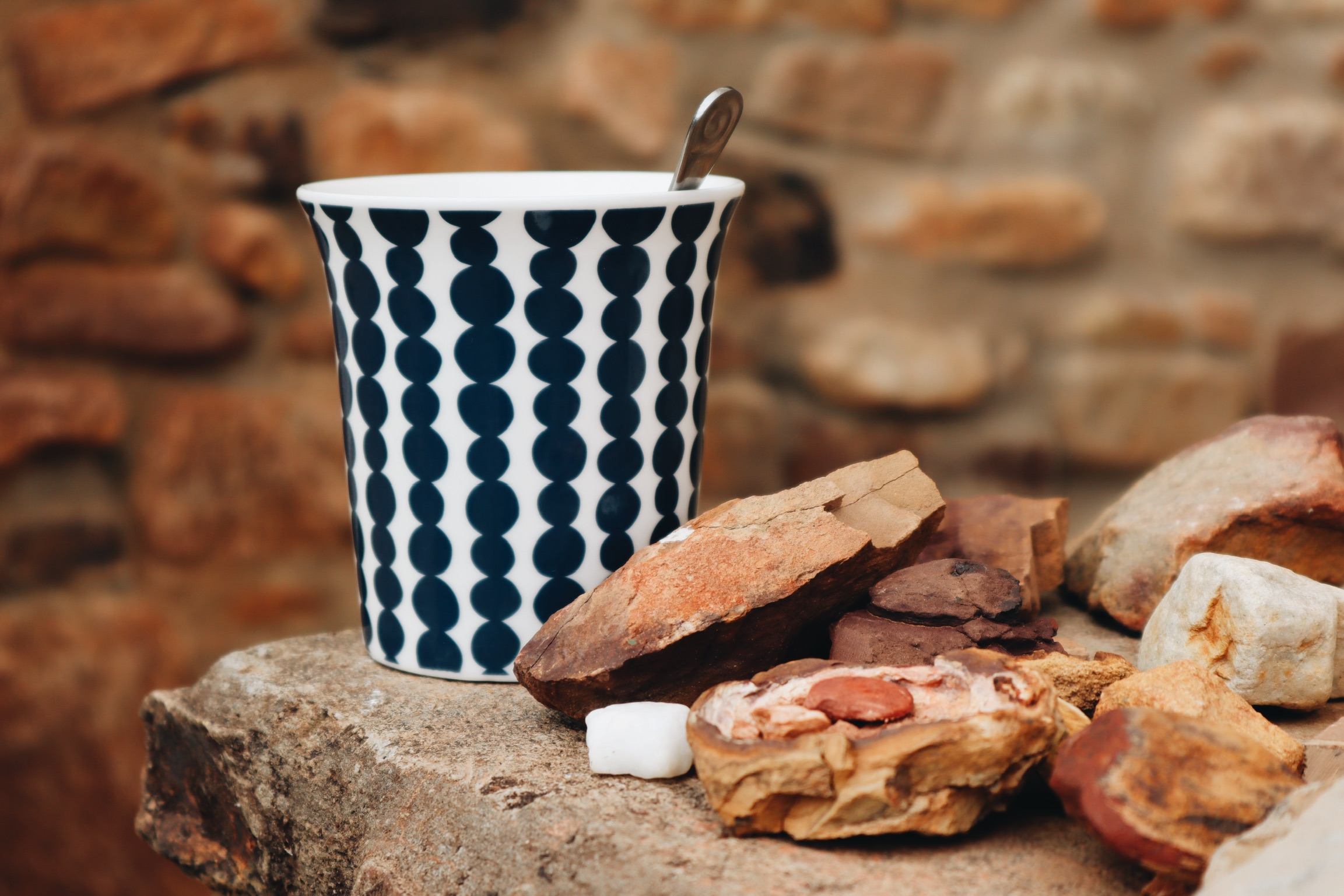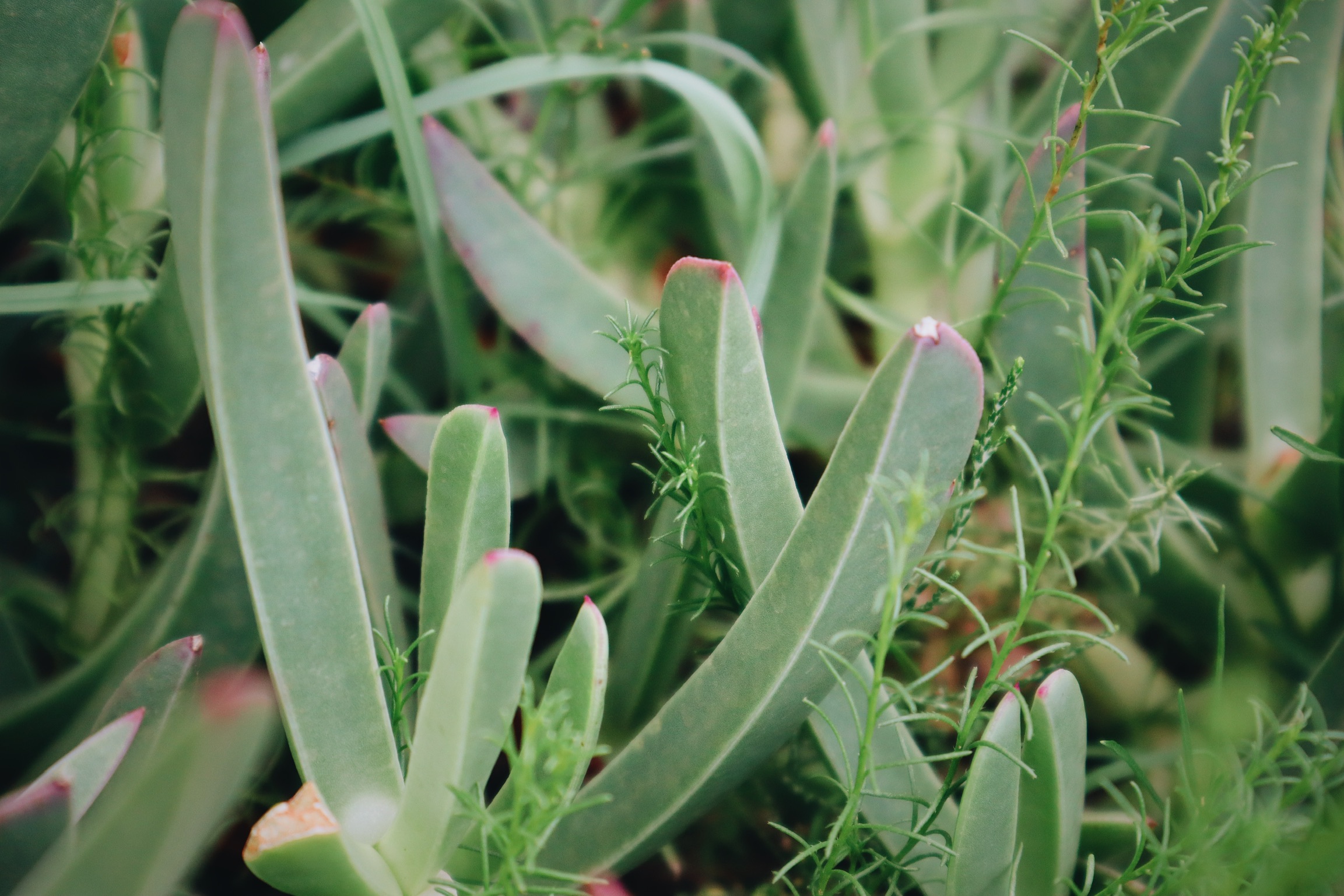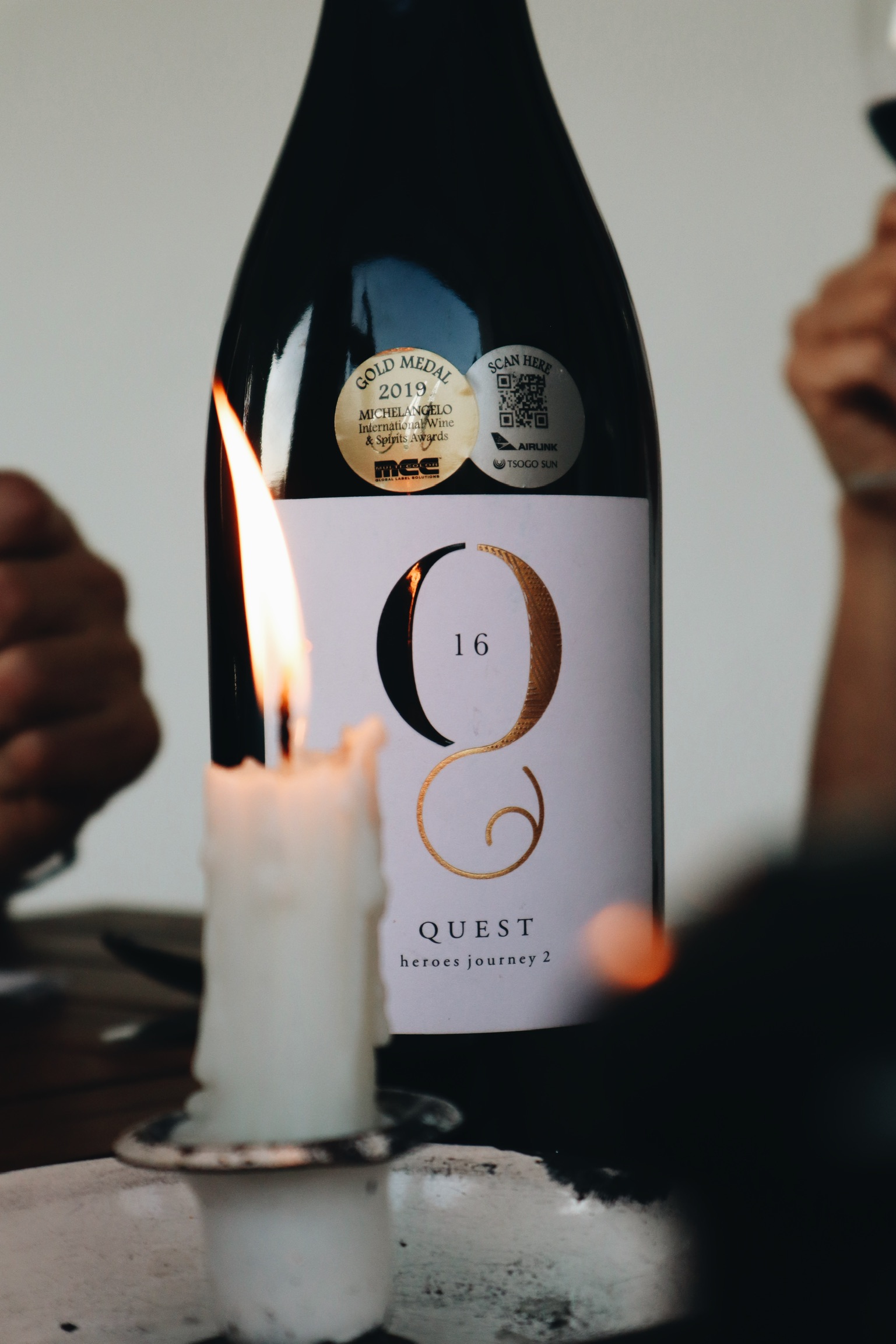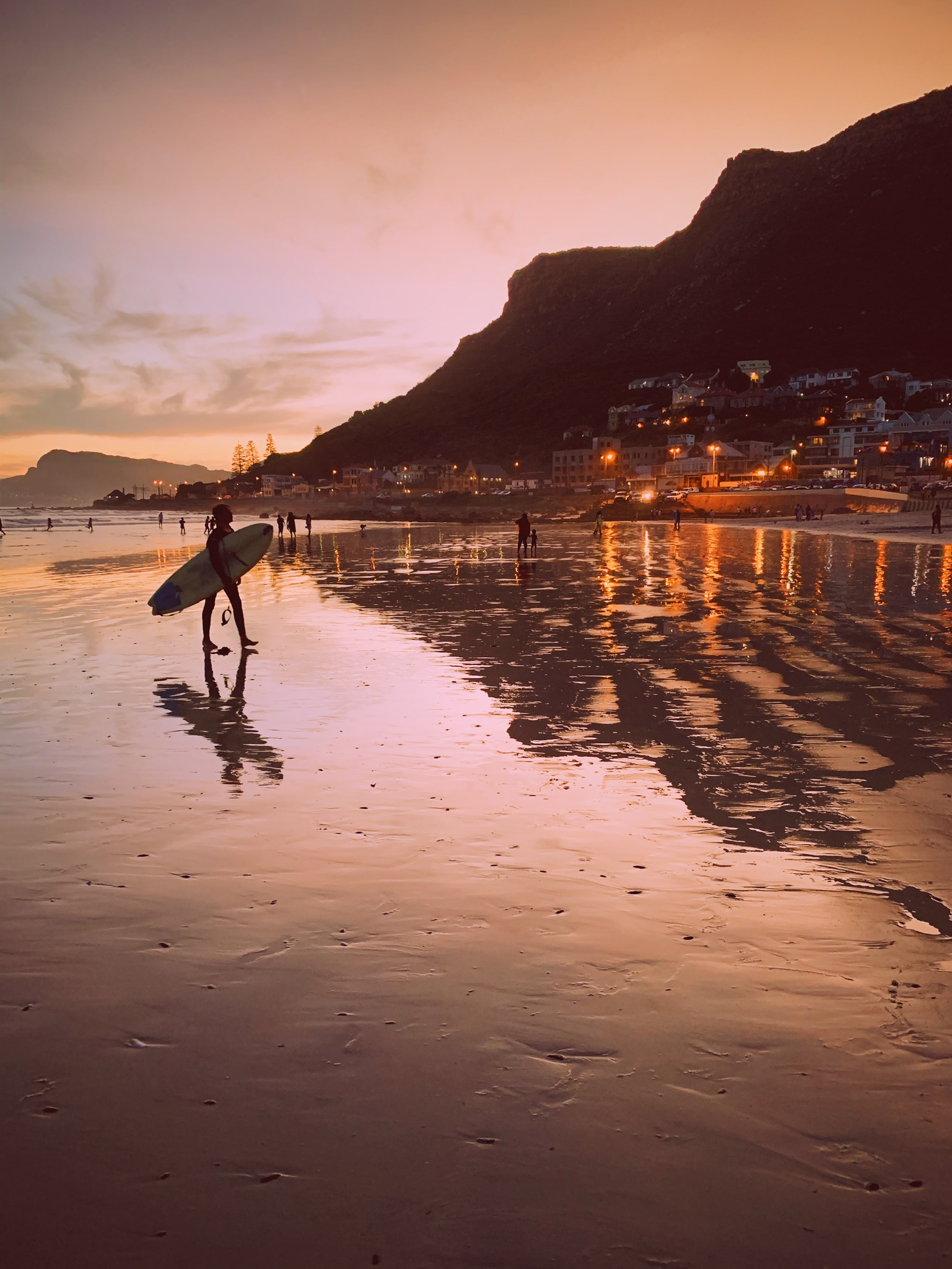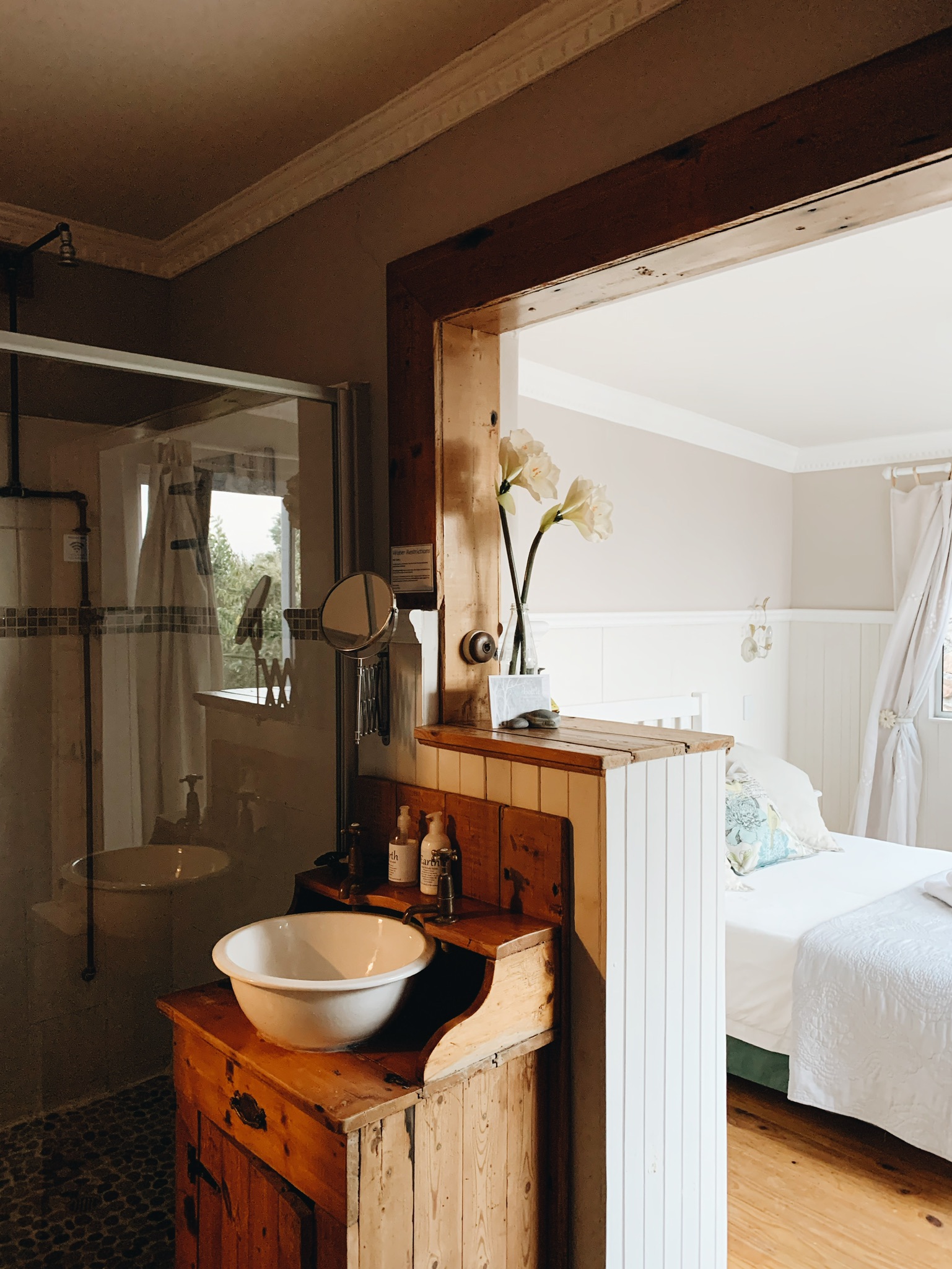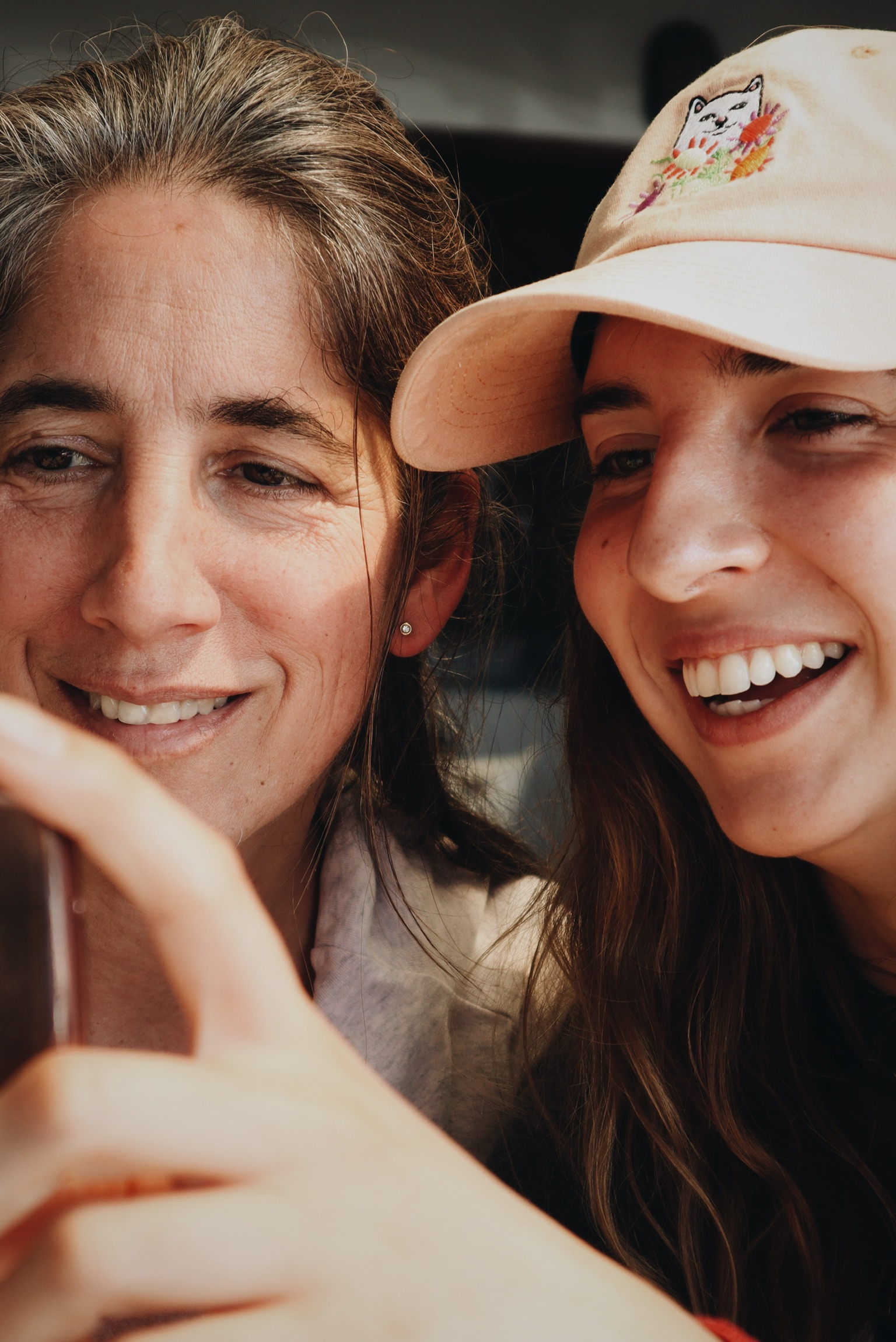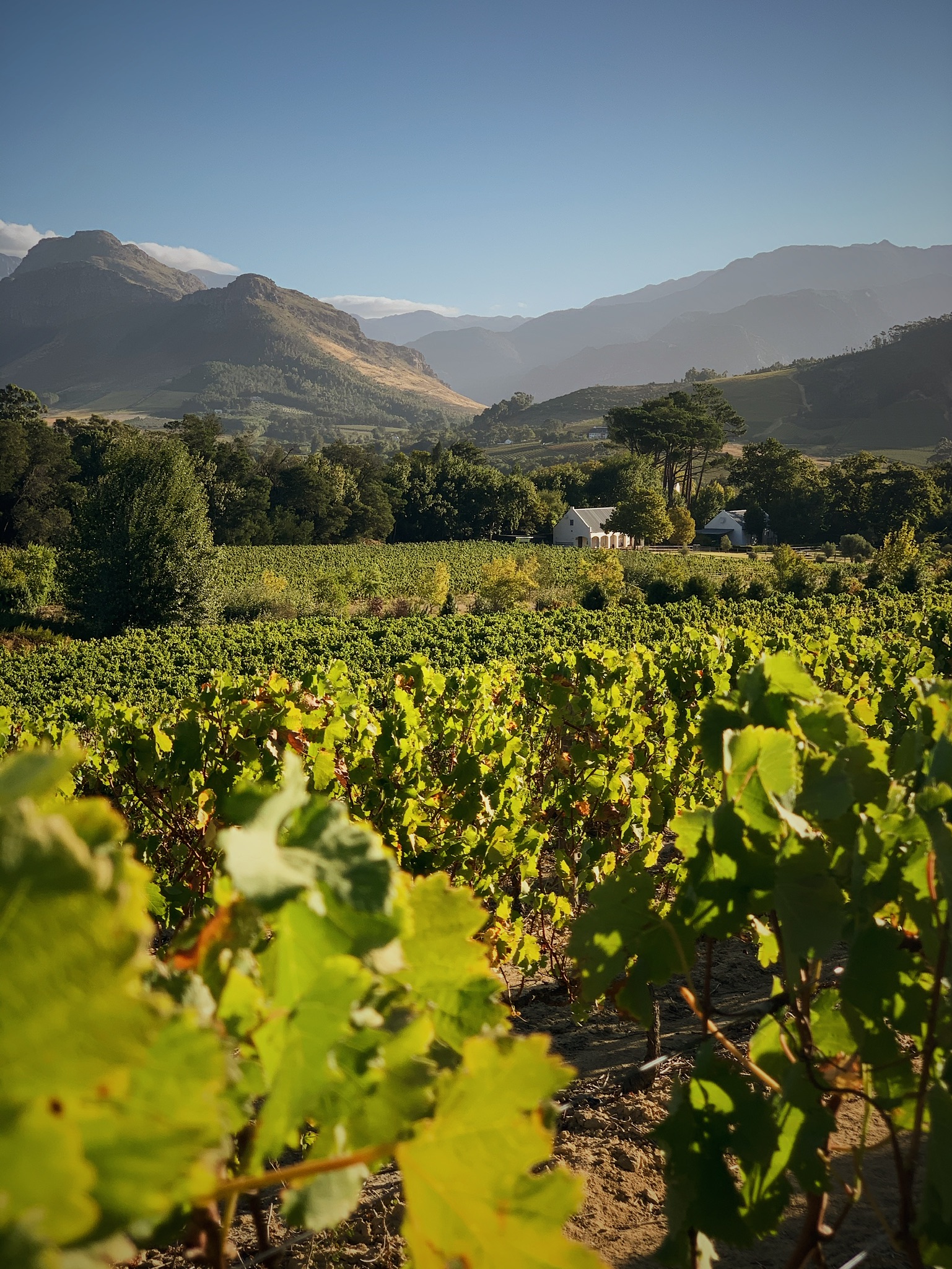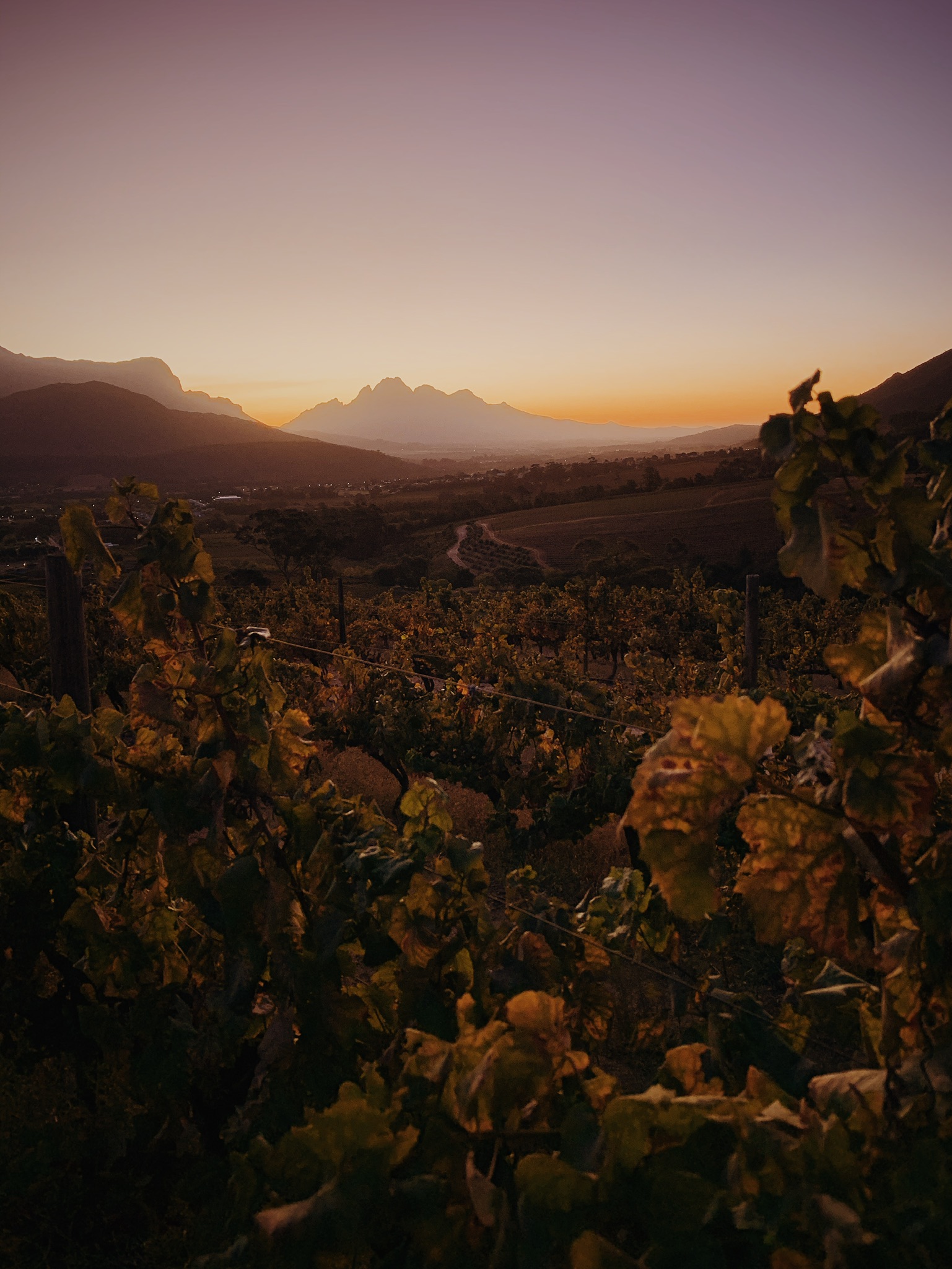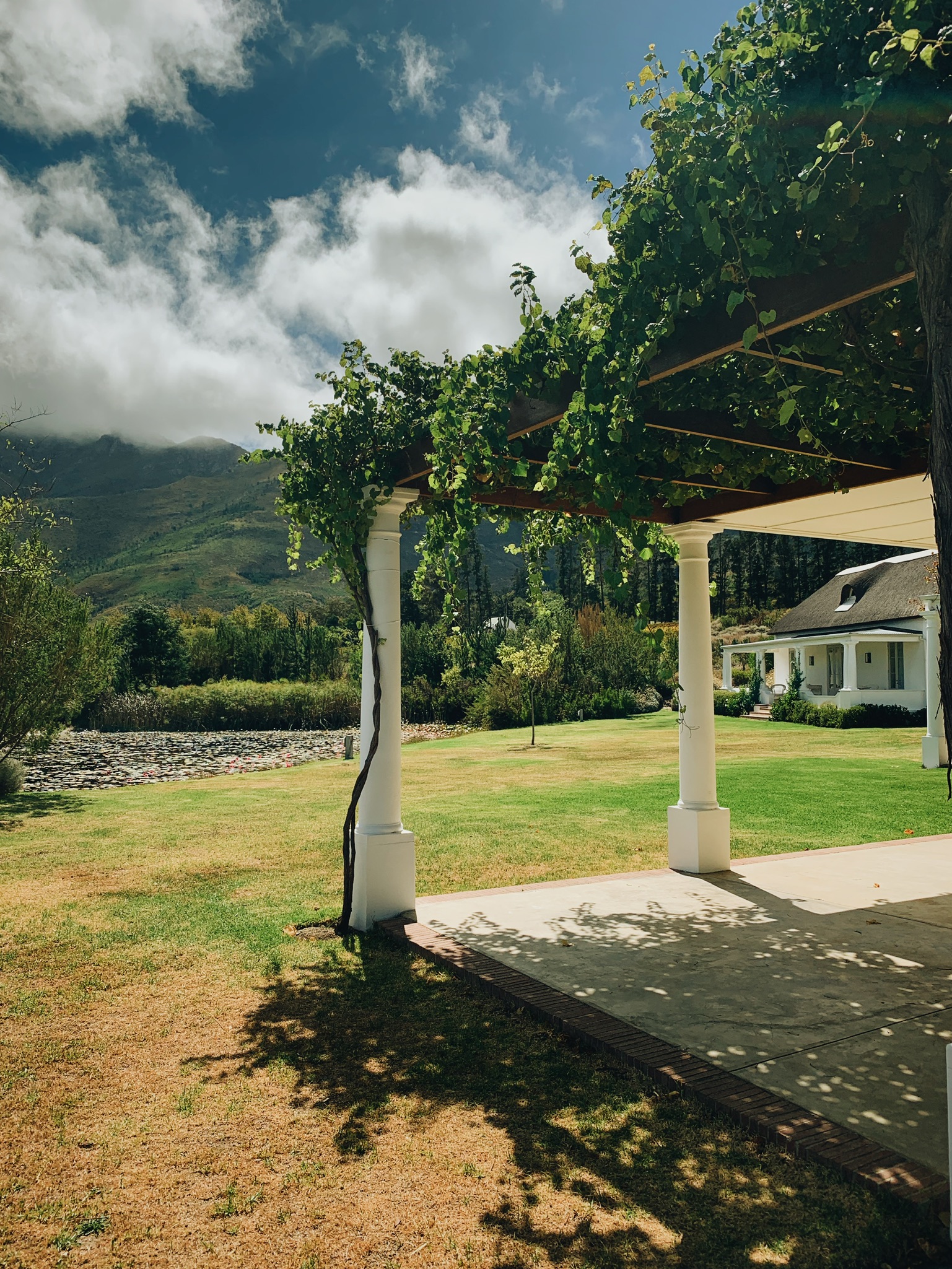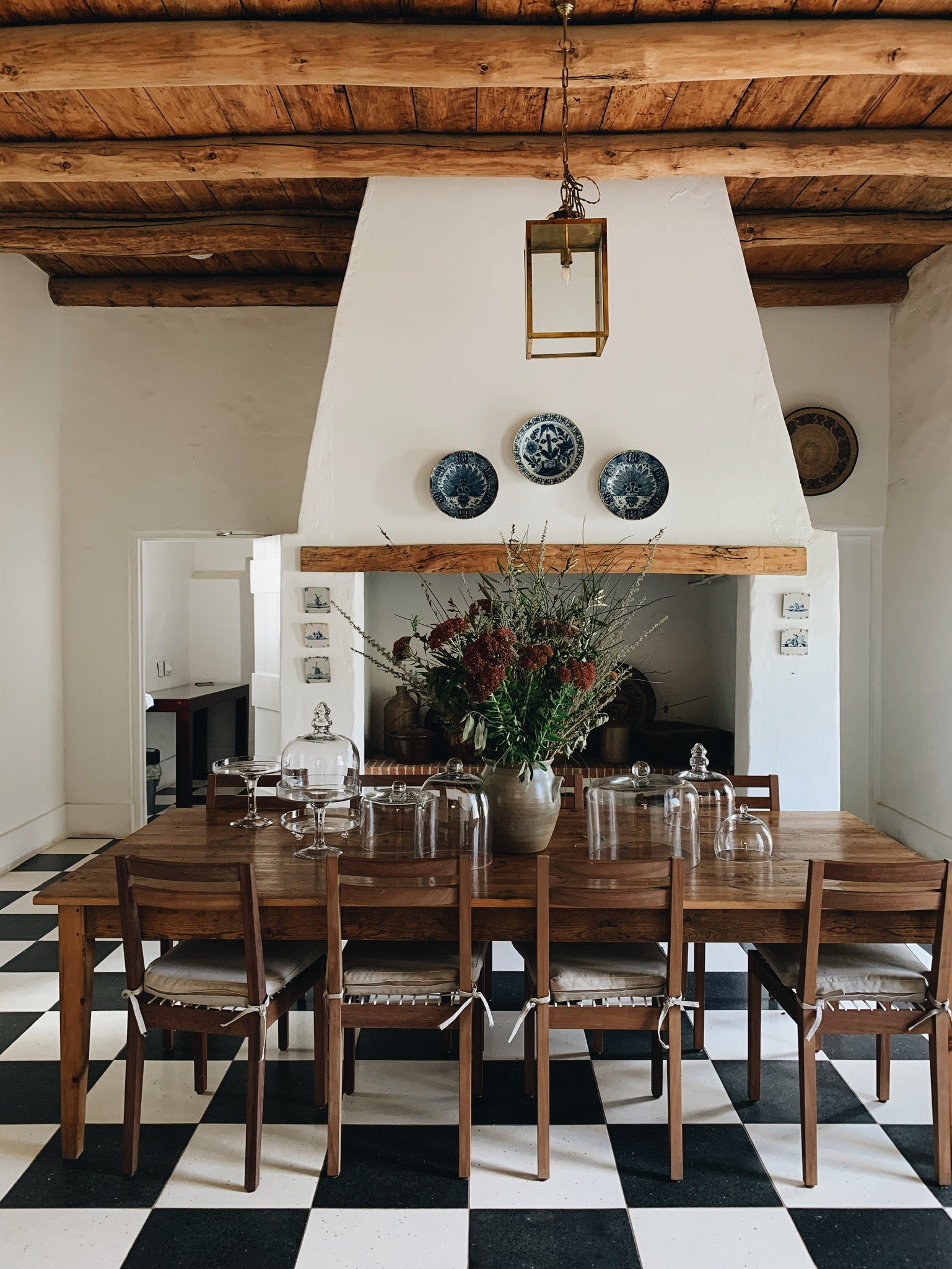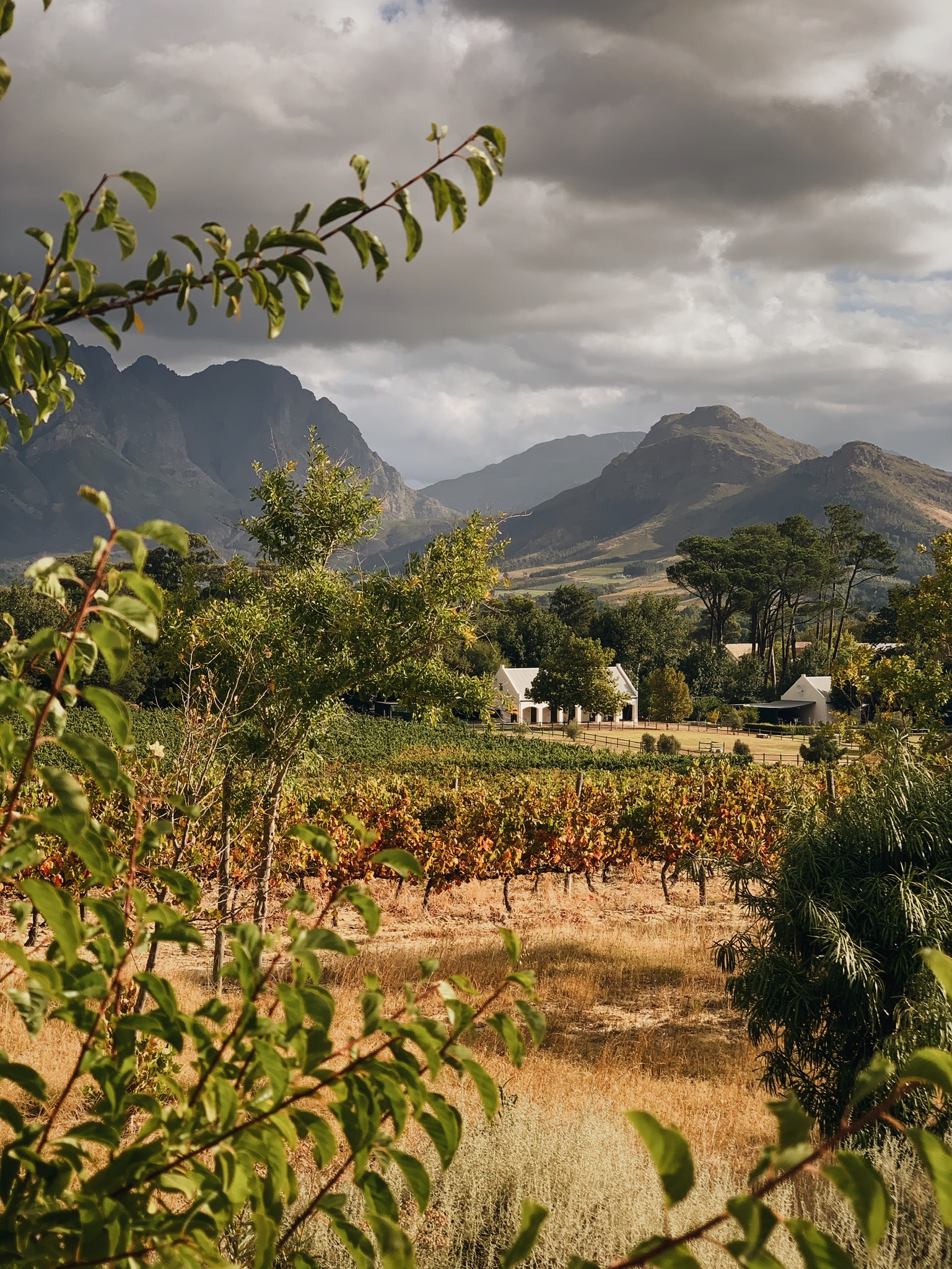 Soul Quest Team
Holding Space, Love & Vision
Sophie-Marie Ruthenberg currently lives in Turkey and is a vegan cook and shaman in training in South Africa. She and Claudia are sisters, Claudia the eldest and Sophie-Marie the youngest of seven. Sophie-Marie, with her unique cooking skills and extensive knowledge of nutrition and the body, takes care of our physical well-being in the days before and after the wilderness. Sophie-Marie is the youngest in the team and a wise ancient soul.
Theo Sentis lives near Cologne and is a management consultant, trainer, coach and father of two adult sons, and grandfather. Together with Claudia he leads the days before and after the wilderness experience. In the wilderness he is part of the accompanying team. As a result of a cancer diagnosis in 2002, Theo experienced a wake-up call that permanently changed his perspective on life. His passion is to open hearts and support the healing of the masculine and feminine.
Gail Corte is South African, lives in Cape Town and is a Family and Couple Counselor, mother of 4 adult children and grandmother. A traumatic loss of a loved one led Gail on a deep inner healing and research path in her forties and allowed her to experience life in a whole new way. Gail provides for the overall organization and our wellbeing on site. She is our spiritual rock, a master of communication and humor and simply an angel!
Claudia Shkatov lives in Berlin. She is founder of the Soul Quest Retreats, visionary, transformational coach, modern mystic, author and mother of three grown sons. Together with Theo, Claudia leads the days before and after the wilderness experience. In the wilderness she is part of the accompanying team. Claudia's passion is to create and hold spaces for people in which they can feel and consciously nourish the connection with their inner being. She herself is guided by an ancient knowledge of connection and an unshakable belief in a new story, where we humans can be, have and do anything we dream of.
On this journey you will partner with people who are deeply committed to their own inner transformation and awakening and have been guiding women and men of different backgrounds and nationalities on their inner journeys for many years.
For all of us the Soul Quest Retreats are a project close to our hearts :-).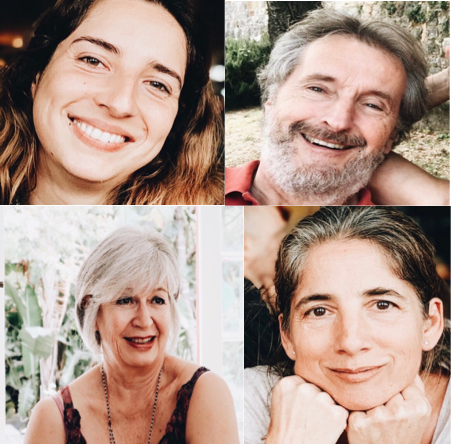 Apply now!
Lesley
Connecting Hearts
Lesley Palmer was born in Zimbabwe, grew up in Johannesburg and lives in Cape Town. She is a Drama, Movement and Play Therapist, Constellations facilitator and mother of two young sons. Lesley's extraordinary work supports the integration of your experiences in body and mind during the days following your wilderness experience. She is also the director of well-known playback theatre group 'GroundSpring' in Cape Town. Together we have created 'The Soirée' as part of our Soul Quest program, where we share stories together with people from South Africa. The Soirée is an unforgettable event for everyone and offers unique opportunities to explore and share your new self in direct encounters with the world. It is a magical heart space shared with us by local people from all walks of life, and offering the potential for co-creation on many levels.
Zuzanka & Lolla
Assisting Mother Nature
Zuzanka Jansen van Rensburg and Lolla Odendaal are Wilderness Guides with heart and soul. They share with you their deep love for our earth and its unconditional and nurturing healing power. Both grew up on farms and feel completely safe and deeply connected with and in nature. For many years they have been guiding people into the wild and powerful natural spaces of the South African Western Cape. And it is their honor and pleasure to make the breathtaking wilderness accessible to you as a mirror and teacher for your transformation. Zuzanka and Lolla invite you to return to your natural cycles and rhythms, your authentic expression and essence through the cycles and expression of Mother Nature.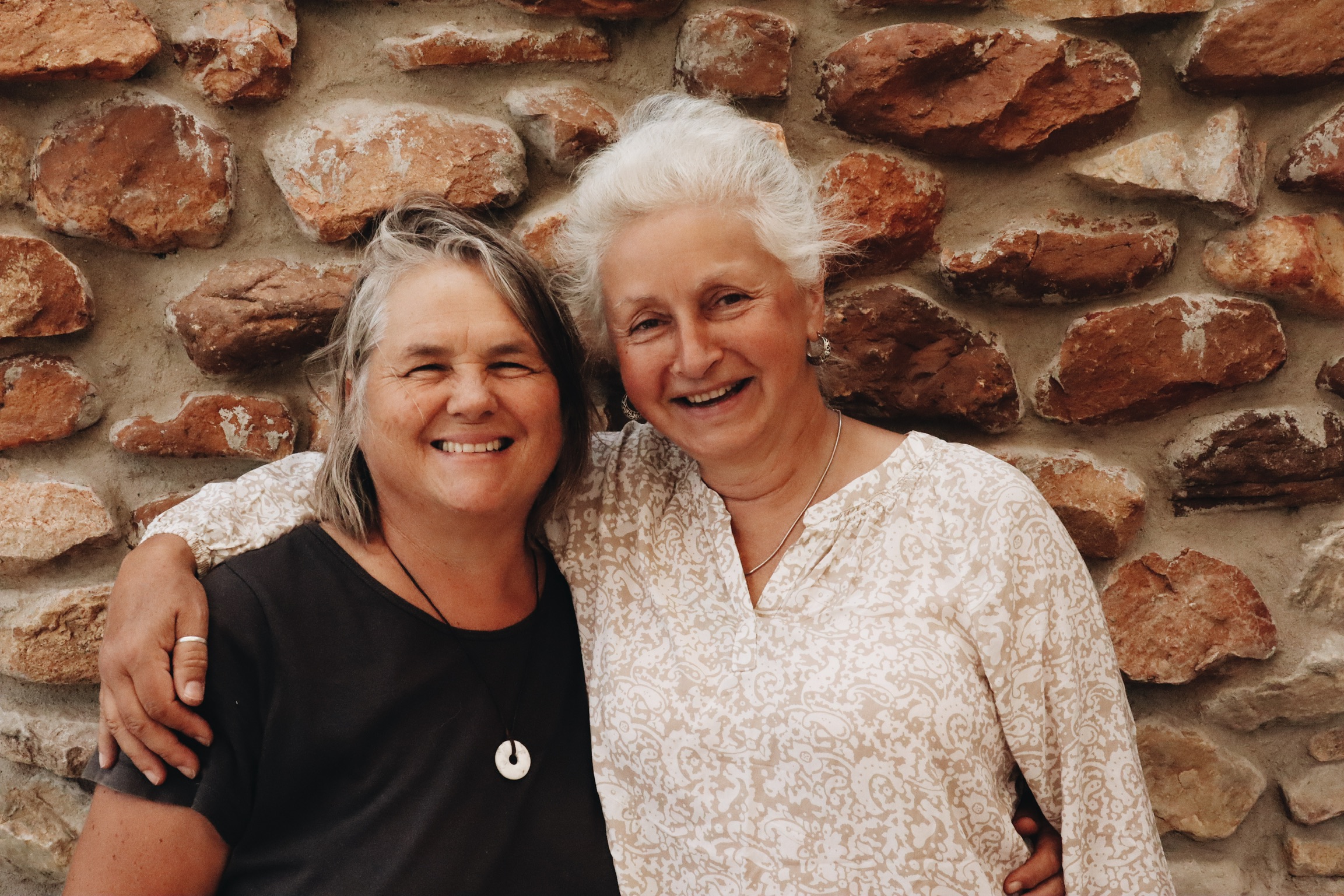 Apply now!
Meet Zuzanka & Lolla!
And join them on a journey to the magical Motherland South Africa!
Questions & Answers
There is no internet in the camp. Please inform your family before the trip that you will not be available on your mobile phone during our stay in the Groot Karoo (4 days). We will give you an emergency number for relatives before your departure into the wilderness.
Please inform yourself at your local Tropical Institute and make your own decision. For Germany https://tropeninstitut.de/ihr-reiseziel/suedafrika
The recommended vaccinations for South Africa usually are: tetanus, polio, diphtheria, hepatitis A. Please also consult your doctor about recommended vaccinations for the Cape region.
We are no travel agency. We therefore recommend that you take out travel and travel health insurance. The entire trip is at your own risk and we are not responsible for any accidents or other unforeseen events.
Our camp is located in a dry mountain/farmland region. There are few mosquitos here. If you are sensitive or allergic to bites, take care of yourself with a good mosquito repellent. Basically there are poisonous spiders, insects and snakes in Africa. Baboons live in the region of our camp. There are no dangerous wild animals here.
Immediate first aid measures and transport to the nearest hospital. This case has never occurred yet.
In Cape Town and Stellenbosch, about 2 hours by car from the camp, there are modern hospitals with excellent medical and hygienic standards. In the camp itself we have a first aid kit and basic medication with us.
In the Cape region, the weather is still capricious in early summer and late summer (mid-November/early March), and it can sometimes be very windy. Sun protection is important – sun cream and a sun hat. It can get very hot during the day. Mornings and evenings might be much cooler again. When packing, please choose clothes that you can wear and take off in several layers. Upon your registration, we will provide you with a detailed packing list.
The sparkling clean sanitary facilities in the camp are very simple and at the same time very aesthetic. If you like, you can even take an open air shower with a wonderful view of the landscape.
Important. You have to be able to communicate in English. Our two wilderness guides Zuzanka and Lolla do not speak German. You will of course get support from us in translating certain formulations. Unfortunately, you cannot take part in this trip if you do not speak English.
You sleep comfortably in the camp – alone or in couples in a spacious tent, on a thick mattress and with a good pillow. We recommend that you bring your own sleeping bag.
When we travel and with whom
Dates & Participants
Basically we organize Soul Quest Retreats in South Africa 2x per year at the end of February/beginning of March and the end of November/beginning of December, because at these times the weather is simply the best time to be there.
Registration is now open for the following dates
03.-12.03.2023
People all over the world are taking action to address the environmental, economic, social and political challenges we face individually and as an Earth community. We are affected in our families, in our businesses, schools and universities, media and governments.
The Soul Quest is a journey for all people who today feel something like an Earth identity rather than a nationality. For all who know that change always begins within ourselves.
Whether you are an entrepreneur, an athlete, a family manager, an educator, an artist, a healer, a business owner, in academia, social media, politics, government or management …… It's not so much about what you do. It's about what you believe in. You believe in positive change. Deep inside you are both hero and heroine, an Earth Keeper and a Force for Good!
Welcome to the Soul Quest!
Prices & Registration
Maximum 10 places
Price for seminars, coaching, workshops, organization, accommodation and guidance in the camp, scenic drives, excursions & logistics on site and full board (vegetarian/vegan):
EUR 5.500.00 + applicable VAT
Early bird until Sept. 30, 2022: EUR 4.900,00 + applicable VAT (please inquire with us about the early booking deadline for your desired travel time)
Not included in the price:
International flights
Body therapy services on site
Costs for your accommodation before and after the wilderness – accommodation in a double room (twin or double bed) approx. EUR 700,00 incl. VAT for 5 nights
You can apply for the Soul Quest Retreats in Winter or Spring at any time during the year. If you have questions about your trip in advance, please call Claudia at 0170-7743064.
IMPORTANT: A deposit of EUR 2.900,00 + applicable VAT is due immediately upon registration to secure your seminar place. The remaining amount has to be transferred 2 months before the start of the trip.
The booking of your accommodation in Cape Town will be done by us. You will receive payment details after booking your seminar place.

We can accommodate a maximum of 10 participants on each Soul Quest Retreat.
This is not a Corona provision, but the maximum capacity of our camp in the Karoo desert 🙂
FINE PRINT
and yet very important
My partners and I share a passion for discovering internal and external travel routes that make happy and and on which others can easily follow. With this trip we offer you such a tried and tested route. We follow the vision of a world in which people stand together in their natural truth, power and connectedness. And, we are not a travel agency. Therefore our services consist exclusively of our coaching and facilitation services in seminars, workshops and groups. Of course, our entire team is committed to provide you with a unique travel experience. You pay for your flights and 5 nights accommodation in Cape Town and Franschhoek yourself. We recommend that you take out private travel insurance and travel health insurance, as we accept no liability for accidents, injuries or incidents of any kind. You take part in this journey at your own risk!
Terms & Conditions
(1) Within 14 days of the booking being made, your booking can be canceled without giving reasons.
(2) In the event of a cancellation up to 3 months before the start of the trip, a fee of 50% of the total amount is due.
(3) In the event of a cancellation up to 2 months before the start of the trip, a fee of 80% of the total amount is due.
(4) In the event of a later cancellation, no fees can be reimbursed and the entire seminar price is due.
(5) If you are unable to attend at short notice, another person can take your place on the trip.
We make advance payments to secure the local reservations (accomodation, services and camp) for the trip.
Apply now!
"One planet. One human race. It can be done."
– Stephen Hawking
The Soul Quest is a journey that tells and renews the story of our love affair with existence. To love, in the last analysis, means that I live my true nature and surrender the fear of becoming all of me. That I am connected to my spiritual home – essence, life, God, soul.  This love teaches me simplicity, passion, clarity and focus in my alignment with what I want to see in my life and on our Planet. Every day!
That's where the Soul Quest takes you.